In the UK, we're lucky to live in a country with such rich national beauty. For those wanting to escape the hustle and bustle of urban areas, the countryside seems like an idyllic sanctuary. Unfortunately, rural areas pose their own set of security risks.
Typically, homes situated in urban locations with high crime rates are likely to experience burglaries.
The cost of crime to there rural communities is thought to be around £800m per year.
The secluded nature of rural properties can be appealing to an opportunist criminal, hence increasing a requirement for an appropriate security solution.
As experts in providing bespoke luxury home security, we understand those concerns and offer a solution bespoke for every prime countryside residence.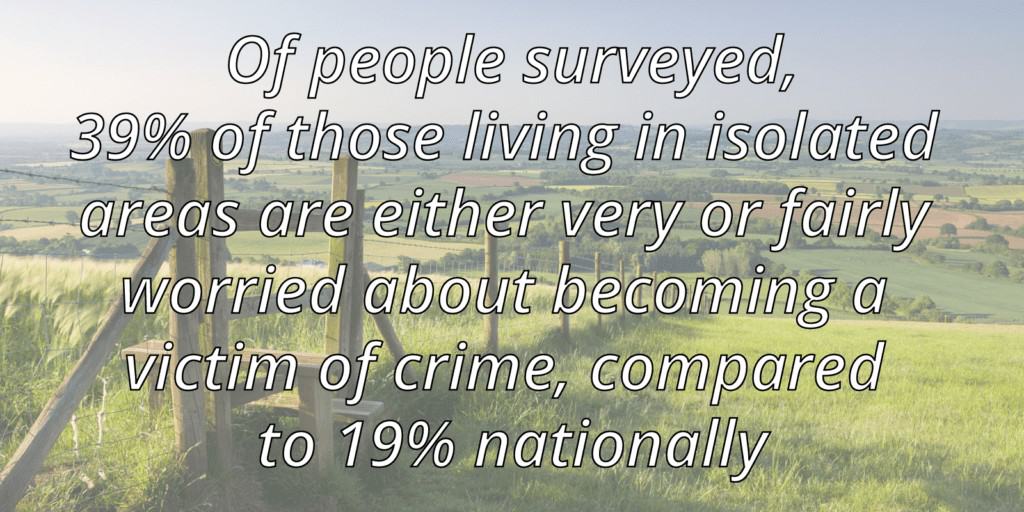 Options for Overcoming Security Concerns in Countryside Properties
There are many options available when addressing security concerns in countryside properties.
CCTV and smart home alarm systems are an increasingly popular choice. Although there are many benefits to a security system that can be operated remotely, this does not offer a property any physical protection.
In rural countryside locations, one of the main issues is police response time. By the time officers arrive after an alarm has been raised, the intruders are long gone.
Physical security measures offer an element of delay as well as deterrence.
The products available from Equilux provide an effective and efficient method of protection, ensuring peace of mind whether the property is occupied or not.
Security shutters for countryside properties
Secure roller shutters are a great option to secure countryside homes.
The Equilux Shutter range has specifically designed to be integrated into the fabric of a residential property at new-build or renovation stage. This minimises the effect of an unsightly shutter on a residence when the shutters are deployed.
Ensuring a concealed solution, the Equilux Built-In Shutter have no visible box or guides when open. When deployed, the shutters offer effective and discreet security.
For optimum aesthetics, shutters can be finished to specific client specification with options for a marine grade or bespoke wood grain finish. The coated aluminium is therefore complimentary of the property style and local vernacular.
Working closely with architects, the in-house Charter Global design team strive to accommodate the design cues of the property.
Luxury Georgian or Jacobean-style properties, for example, can be catered for. Using special bespoke lintel designs and brick slip lintels, stone and delicate arch detailing can be facilitated across the property.
Internal or external security shutters
Equilux shutters can be utilised either internally or externally. Please check with your local planning office to ensure compliance with local planning restrictions.
Further guidance on planning restrictions is available here.
This decision can is be led by client preference. With the additional benefits of blackout and solar shading provided by Equilux Shutters, many clients prefer an internal installation for the situational benefits.
To find more technical information on the options that are available, access the Equilux Technical Area below:

A case study
Check out one of our previous projects. Finished in a stylish anodised bronze, over 60 shutters were installed to this beautiful Chiltern countryside home. The entire ground and first storey windows including multi-height bay windows were secured, managed from an existing BMS.

Remote management of countryside home security
Countryside properties are often a second home for the High Net Worth Individuals.
Occupied at irregular intervals and left vacant for large periods, these properties are a prime target for experienced criminals. The physical security measures implemented must offer visual deterrence and physical protection.
Through heavy investment in product development, Charter Global offer each project exclusive LockDown technology. This impressive technology ensures a roller shutter can never be left insecure. Without a need for auxiliary locking mechanisms, the interlocking intermediates also reduce the human error or employee sabotage.
With a range of control features available, by far the most impressive is the ability to work with new and existing Build Management Systems (BMS).
Check out our Access and Control series of articles now.
Other features include status indication. Providing real-time feedback of the shutter status reduces the risk of incomplete closure, managed from a single handheld device or a smartphone.
The homeowner can therefore have complete control over the entire security system, from anywhere in the world.
More information on securing countryside properties
Download our comprehensive guide to installing bespoke security shutters on to prime residential properties!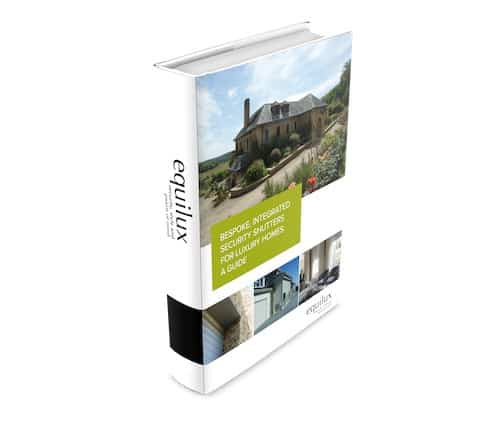 For more information on how Charter Global can assist with securing your rural property, please fill in the form below and a member of the team will be in touch.