Here at Charter Global, one concern expressed by a number of our clients is whether or not they need planning permission for shutters.
In most instances, local councils will need to be informed of installation plans, and may approve (or disapprove) permission.
To make a decision, they'll consider a number of important factors.
We've highlighted the most influential of these to help you avoid any potential headaches:
Crime Statistics
Research suggests that UK households with no security measures are more than twice as likely to be burgled and it is needless to say luxury homes in London are often prime targets.
Statistics show that the London Borough of Westminster, for example, has the highest crime rate in London.
It's not surprising, therefore, that protecting their homes and families from the trauma of a break-in is a top priority for property owners in this prime residential area.
In fact, there are more than three residential burglaries every day in Westminster.
Generally speaking, only 16% of victims get their property back and in addition to any financial loss, one in in four burglary victims said it had affected their mental health and 30% of children suffered nightmares following a burglary.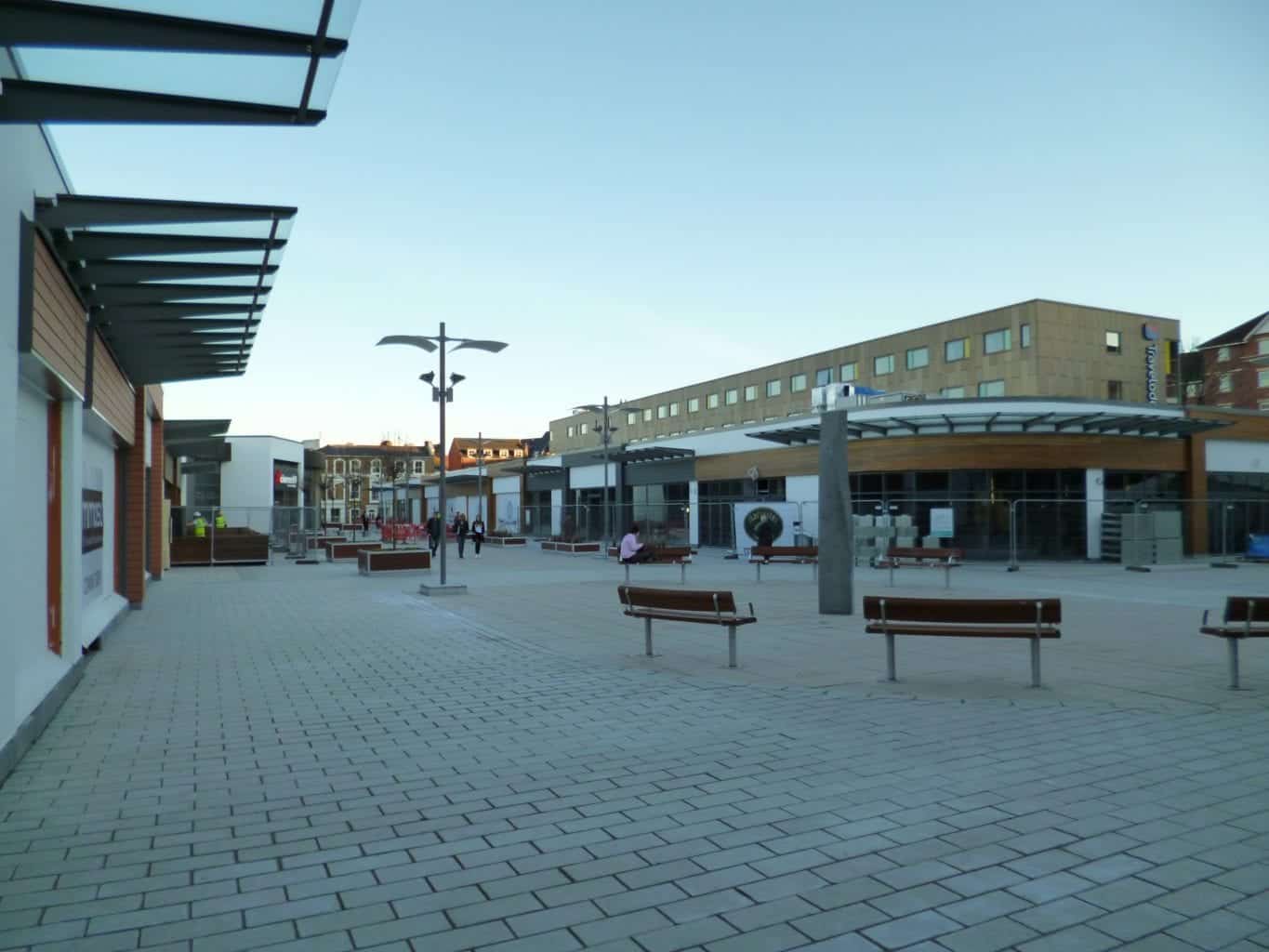 Planning Permission for Shutters
Planning permission is an issue that must be investigated. Clients often ask us whether it is needed, and unfortunately, there's not a simple 'yes or no' answer.
Foremost amongst considerations can be the visual impact of the shutter on the property and its surroundings.
Depending on where the premise is located, aesthetics may be an important aspect of the area's appeal.
So while this is unlikely to be a major consideration for properties on an industrial park, for example, it'll be a much more important for locations on a high street.
To avoid permission being denied on aesthetic grounds, make sure you look for a supplier who can fit discreet, unobtrusive secure roller shutters.
Bear in mind that internally fitted shutters are almost always exempt from this, as they have little to no impact on the building's aesthetics when deployed.
Next, the quality and efficiency of the shutter will be an important consideration. Local councils want to be sure that their residents and properties are adequately protected.
So choosing a certified secure roller shutter guarantees a certain level of defence.
By choosing an LPS 1175 Certified shutter, you'll be able to address any questions your council may have around what the product can effectively defend against.
---
---
Another important consideration for granting planning permission is whether or not the property is a significant/listed building.
In this case, you'll need to consult relevant authorities for any modifications inside or outside the building.
Remember that the approval process for listed buildings can take some time, but this doesn't necessarily mean your application will be denied.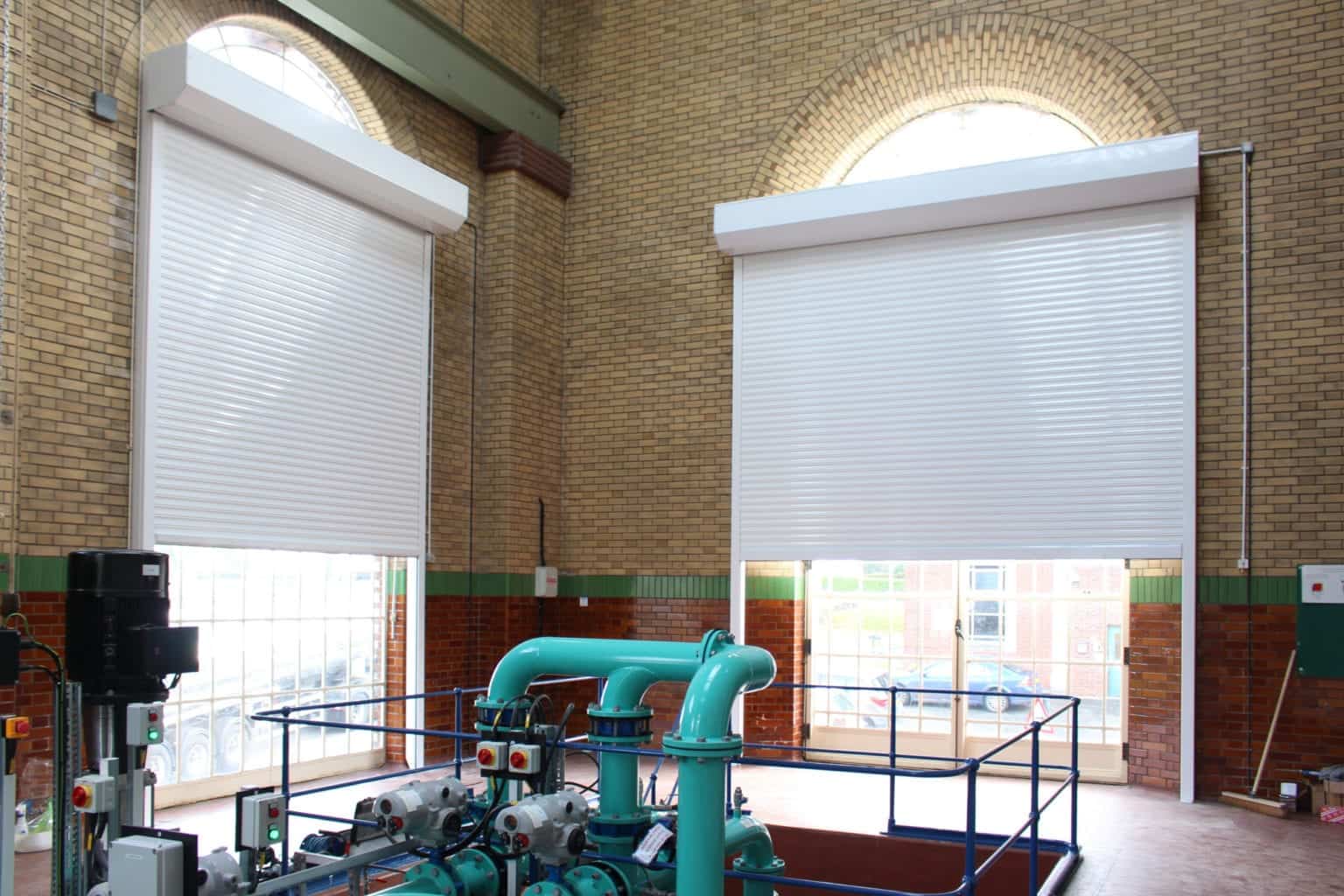 Does location affect planning permission for shutters?
In short – yes.
The location of the property is another factor as individual councils and local authorities will have their own planning policies and design guidelines.
From our experience of working with clients in the London Borough of Westminster, planning considerations play a key role in the design of domestic security shutters.
As there are 56 conservation areas covering 76% of Westminster, this is a frequent challenge for our design teams!
Westminster City Council's Department of Planning and City Development has set out strict guidelines for shopfront security, such as alarm boxes and shutters.
Similar restrictions apply to the borough's historic domestic properties in order to preserve their architectural integrity and character.
Similarly, many of the Victorian commercial and residential properties in the London Borough of Hammersmith and Fulham are subject to planning constraints when it comes to external alterations.
SPD Design Policy 28 of the local council's Planning Guidance Supplementary Planning Document (July 2013) addresses the issue of security shutters.
It states that efforts should be made to minimise any impact and that such features should be planned for and accommodated internally.
Whilst this guidance refers primarily to shopfronts, it emphasises the point that if you are considering security shutters for your home, expert advice on design and installation should be sought sooner rather than later.
Do I need planning permission for residential internal shutters?
Planning permission is normally always required for the installation of external grilles or shutters.
However, permission is not normally needed for fitting internal shutters unless it is a listed property or the installation results in an alteration to the external appearance of the property, in which case listed building consent must be sought.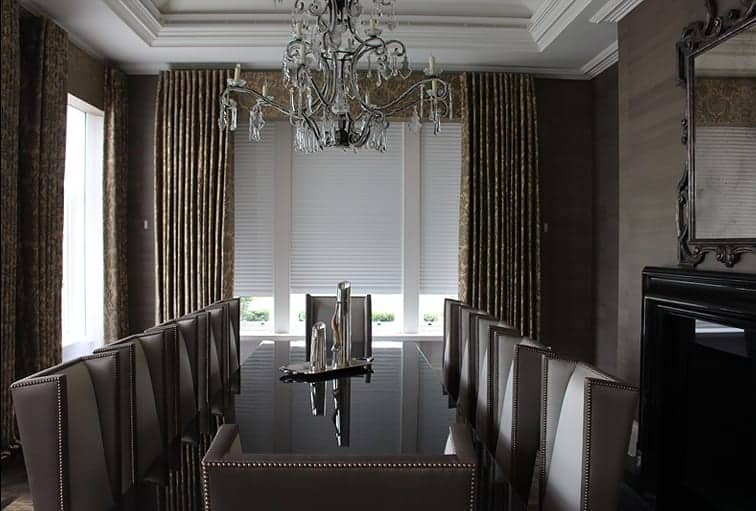 The Equilux shutter range is based on bespoke roller security shutter mechanics, which can be integrated into the fabric of a building at new build or renovation stages.
This ensures a totally concealed solution when the shutters are in the raised position, with no visible box or guides, and when lowered, the shutters are both effective and discreet.
For optimum aesthetics, shutters can be finished in materials such as timber or powder coated aluminium to complement the property style and local vernacular.

How Charter Global can assist
It's highly recommended in all cases, that you arrange a consultation beforehand with your supplier/installer.
Charter Global have proven ability of working within tight planning restrictions and high property specifications in London and around the country.
We're happy to organise a consultation to quickly identify any issues with planning permission that might arise on your site.
As well as this, we can recommend SR rated products for interiors and exteriors, for listed building or otherwise, meaning any concerns about the impact of your security shutters on your property can be addressed as soon as possible.
To speak to our experienced team, you can message us via the contact page, or call us directly on 0845 050 8705.