Strength in project delivery
Bridging the gap between specification and installation, our project management team works closely with the design engineers. In the first instance, a project programme is created to ensure site surveys, manufacture and installation are completed by the requested end date.
A standard project (see image) goes as follows. Once an order acknowledge has been issued, a site survey may be necessary. A site survey follows where necessary. This is confirm, for example, that structural lintels provided in the early stages of the project have been installed by contractor as shown in the plans.
As each project progresses, the programme is updated to reflect site issues, stock and expected delivery date. The security product(s) are then manufactured, and installed by our engineers on site.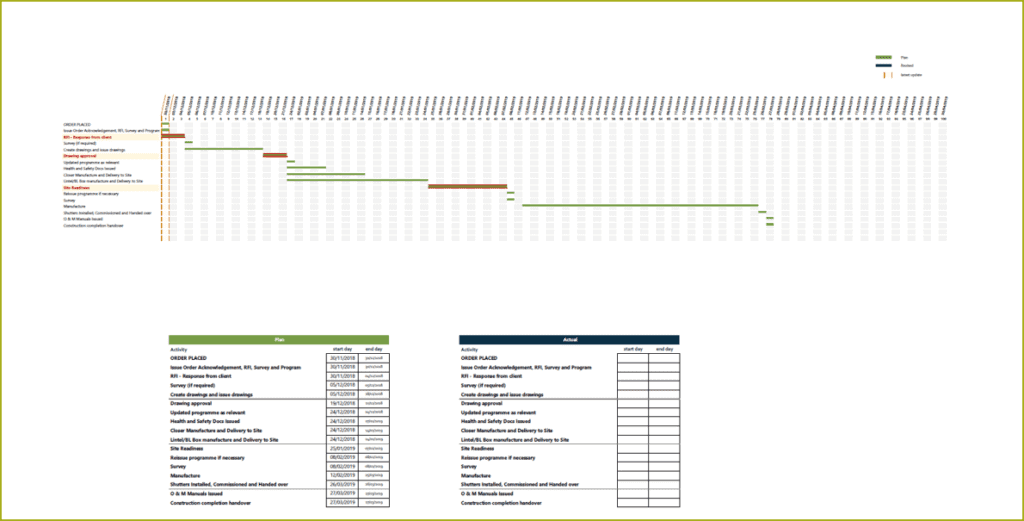 Charter Global engineers hold all necessary construction certifications, reflecting our commitment to maintaining quality. Our engineers are also fully vetted, holding security credentials that ensures work on high-profile or high-security projects.
Once the install is complete, the engineers will provide training on the project and perform completion sign offs.