Securing new build has become more important over the last few years. Numbers from the Office for National Statistics show that over 291,000 residential burglaries occurred across England and Whales from July 2018 to June 2019. Even more worrying figures show that a burglary takes place every 108 seconds in the UK.
The average cost of a residential burglary can sum up to over £3,000. This number significantly increases in cases of luxury homes given higher-value goods. Money, cards, wallets, purses and jewellery are the most commonly stolen items.
It's no surprise that luxury new build properties are a prime target. When planning a luxury new build project, it's important to research options for security.
This is because they can sometimes differ a lot to the options at a retro-fit stage.
Different applications will result in different solutions, so it's important to carefully consider everything available to you.
TOWN AND COUNTRY PROPERTIES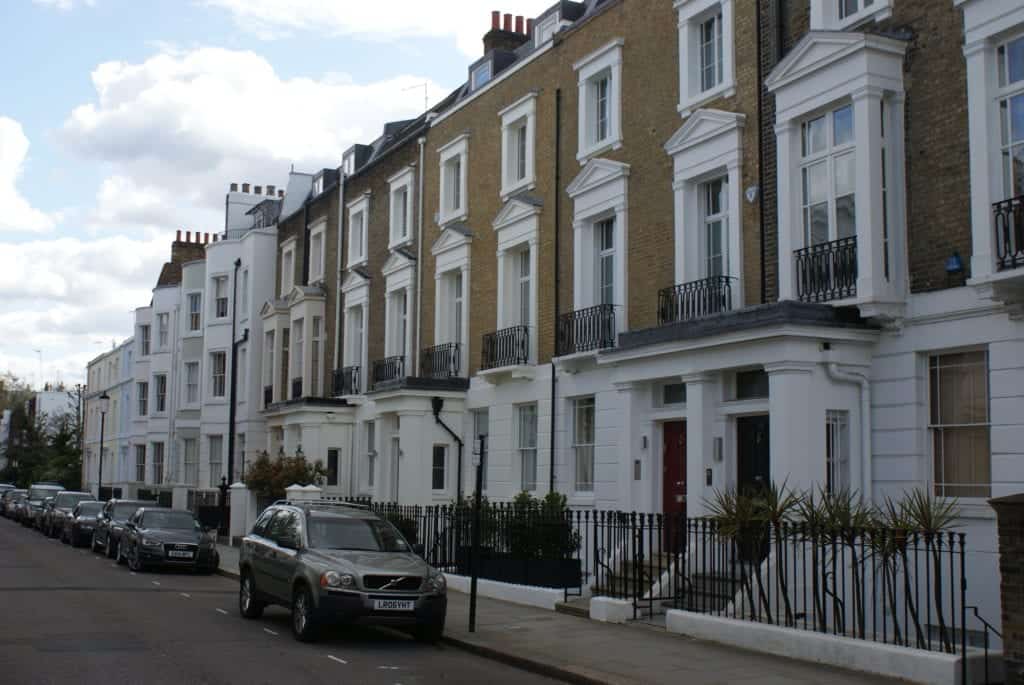 Annual costs of residential burglaries in the UK sum up to 830 million pounds, with London ranking number one high-risk target, followed by Great Manchester, West Midland, West Yorkshire, South Yorkshire and Lancashire.
The location of your luxury new build property is a factor to consider. Densely populated areas such as inner-city properties, particularly in London, are at most risk. However prestige properties in more rural locations often also see attempted burglaries.
Statistics show that 42% of burglars break in when someone isn't home. So, if you're going to spend time away from your new property, securing new build has to be a top priority.
SECURING NEW BUILD: PREVENTION IS KEY
Properties that do not have security measures set in place are actually 5 times more likely to be broken into than those that have adopted security measures.
An intruder will be inclined to target properties they deem easy to break into and can be out of in less than 10 minutes. Considering a high-quality shutter is a mindful solution that could offer great advantage.
It's useful to make your property secure from the outside in order to discourage potential burglars from even considering your home as a target.
Our Equilux range offers both internal and external security shutters. Either option will provide the same level of security.
In the majority of domestic theft cases, criminals have used main entrances and windows, either by bodily force or use of tools. Glass panels on doors & windows are particularly vulnerable.
It's important to consider a rated or high resistance product. For the luxury residential market, Charter Global offer high-end shutters that offer security without compromising aesthetics. 
STRATEGIC PLANNING
Location of the property is another significant factor to take into account because of the legal speed bumps that a homeowner may come across.
Individual councils and local authorities will have their own planning policies and design guidelines, making planning permissions for properties in London, regarding external shutters, often to be difficult. Internal security shutters can be a particularly convenient solution for these cases.
Similar restrictions can apply to historic domestic properties in order to preserve their architectural integrity and character.
When considering shutters to securing new build property, it's worth contacting your local council regarding planning. Have a look at our blog on planning permission for security shutters for more detail on this.
A BESPOKE SECURITY SOLUTION
The past perception of roller security shutters is that they are obtrusive, unattractive, and mainly used for business or retail premises.
When researching residential security shutter suppliers, it's important to look for a company that can offer a bespoke service to ensure that your luxury property can remain aesthetically pleasing without compromising on security.
For example, if a homeowner requires a security shutter that can still be put to use even when indoors, an Equilux perforated shutter will allow vision and airflow through the property. This can be particularly beneficial when doors and windows are open but security is still needed.
SECURE YOUR LUXURY NEW BUILD PROPERTY WITHOUT COMPROMISING DESIGN
Equilux's shutters can be seamlessly integrated into the fabric of the building by being built into the lintel. There are many different colour options, as well as bespoke brick slip lintels for complete invisible integration. It's worth exploring this option at a new build stage, as retro-fitting lintel shutters can be complex.
Close coordination with the architect at the early design stage can ensure that they do not detract from the design of the property, maintaining a high level of security whilst not compromising on the aesthetics.
With Equilux, we have solutions for both internal and external doors and shutters, and can suggest which would be most appropriate for your project.


For an extra level of security – our exclusive LockDown technology can also ensure that the roller shutters are never left in an insecure state – this removes the room for human error and also gives you peace of mind that your luxury new build property is secure.
More product and technical information can be accessed through the Equilux Technical Area below
FEATURES
Combined structural lintel and shutter hood box for traditional new build styles
Combined side guide and insulated cavity closer, brick tied to structure
System installed at new build stage
Routine maintenance via internal access panel
Shutter and side guides finished to suit project style
Maximum security due to integrated design
DOWNLOAD THE EQUILUX SECURITY SHUTTERS FOR LUXURY HOMES GUIDE:

SPEAK TO US DIRECTLY
Charter Global are industry leaders in the physical protection of new-build prime residential properties. We understand that security and style are both important when dealing in the UWNWI industry, and have designed our product range and service accordingly.
If you are working on a prime residential property, drop us a line to discuss your physical security requirements. Charter Global provide technical assistance through every stage of your project, and have protected hundreds of prime residential properties.