Within this article, we will cover the most effective route to specifying a lintel security shutter for ultra-prime residential properties.
One challenge architects often encounter when specifying security measures on Prime Residential projects is integration.
When it comes to luxurious properties, though also relevant to commercial and high-security facilities, thoughtful integration should encourage architectural design to deter crime.
Time and time again, we reinforce that security should not be an add-on. Security should instead be part of a holistic balance of discretion, intelligent engineering and safety.
Here are the five main factors to consider when specifying a lintel shutter:
A BRIEF INTRODUCTION TO THE LINTEL SECURITY SHUTTER
A lintel roller shutter is a built-in solution for properties with requirements for an aesthetically-pleasing security measure.
The roller shutter barrel is engineered to lie within the structural lintel above an opening. Therefore the traditional unsightly headbox can sit neatly away within the lintel, remaining hidden from view until deployed.
An unobtrusive alternative to the traditional bolt-on solution, the Equilux Built-In Shutter is specifically designed to offer luxury residential property solutions otherwise impossible to achieve.
With no visible guides, an impenetrable barrier between intruder and property is created without altering the architectural design of the home.
WALL CONSTRUCTION
Confirming wall construction is the first step to specifying a lintel shutter.
As standard, our lintel shutters will be designed to accommodate brickwork outer leaf and a blockwork inner leaf. Custom products are available for alternative construction such as SFS or timber frame.
The cavity width, typically between 100mm-200mm, is dependent on:
the size of the shutter
amount of insulation required
necessary wiring
The lintel arch can be altered to accommodate larger cavities, with various sized cavity closers provided to match the cavity width.
Where there are bespoke features, further alterations to the lintel can be made.
Below is a good example.
Within this image, our lintel was provided with hooks on the external face. This feature was included early in the design stage to accommodate the specialist stonework used throughout the project, attaching directly to lintel without hassle.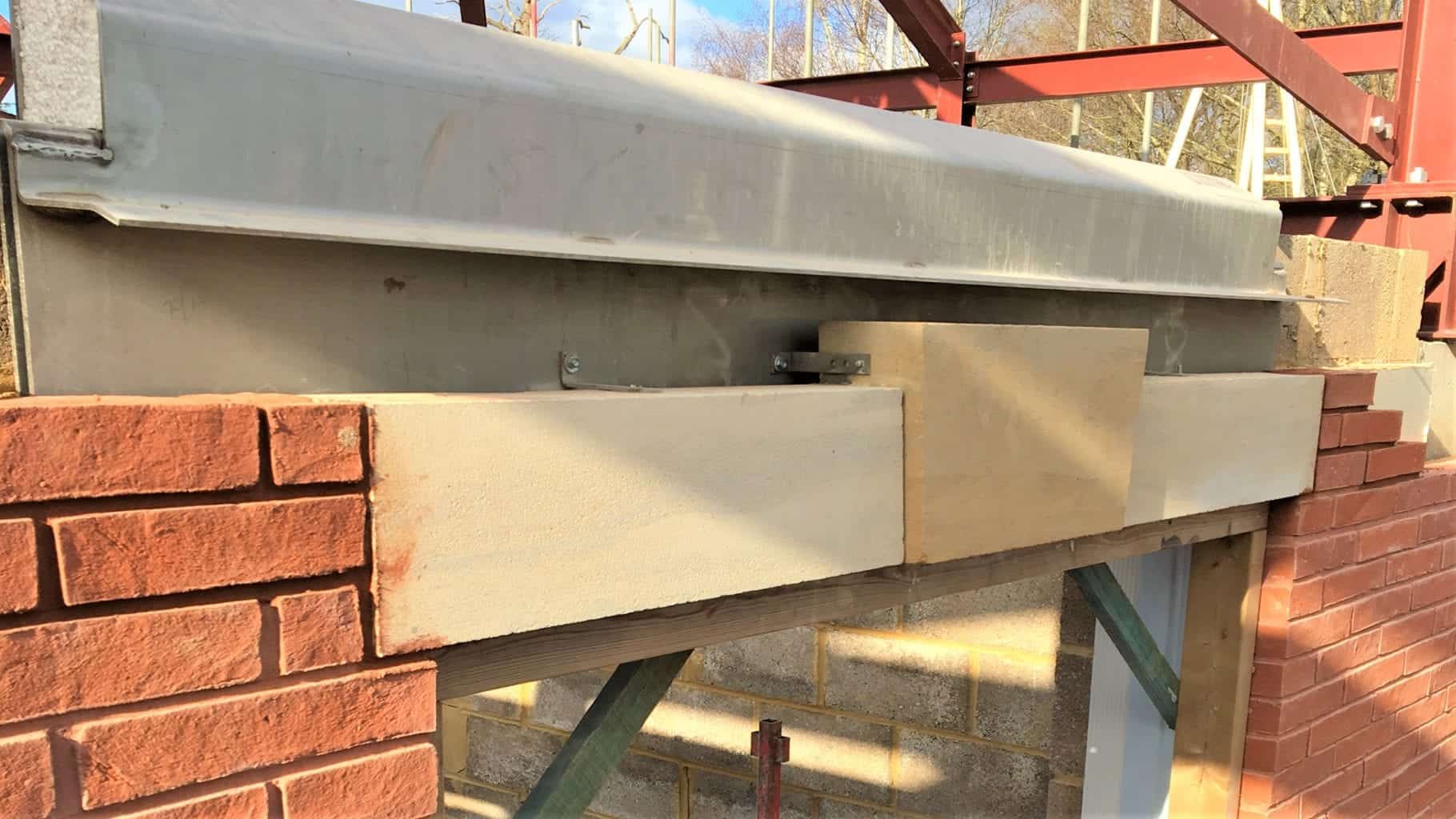 ---
---
LOADING
Lintel loading is essentially calculated from vertical load on the opening, suspended load from the lintel and horizontal load imposed by the wind onto the opening.
Our lintel schedules work on a sliding scale from non-load bearing to high loads.
In situations where strong winds are a potential concern, wind bracing measures can be included on the lintel.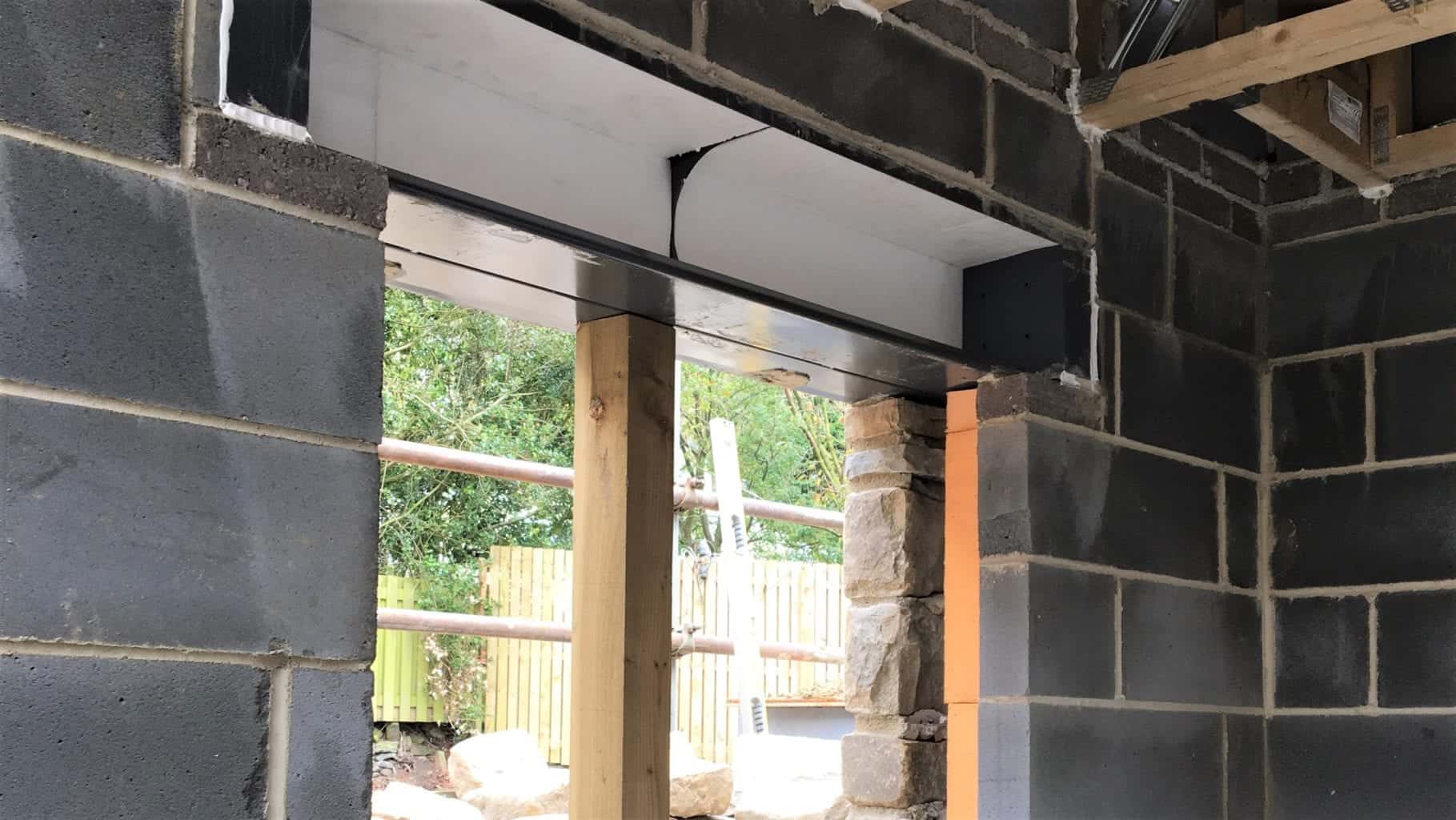 ENVIRONMENT
As with standard structural lintels, our lintels are industrially galvanised against rust.
In properties where the external skin is porous, such as stone or timber cladding, we provide a stainless-steel lintel.
Some environments need further consideration due to weather conditions.
For seaside and lakeside properties, we recommend a marine-grade galvanisation for better protection against rust.
Check out our article How to Secure a Coastal Property.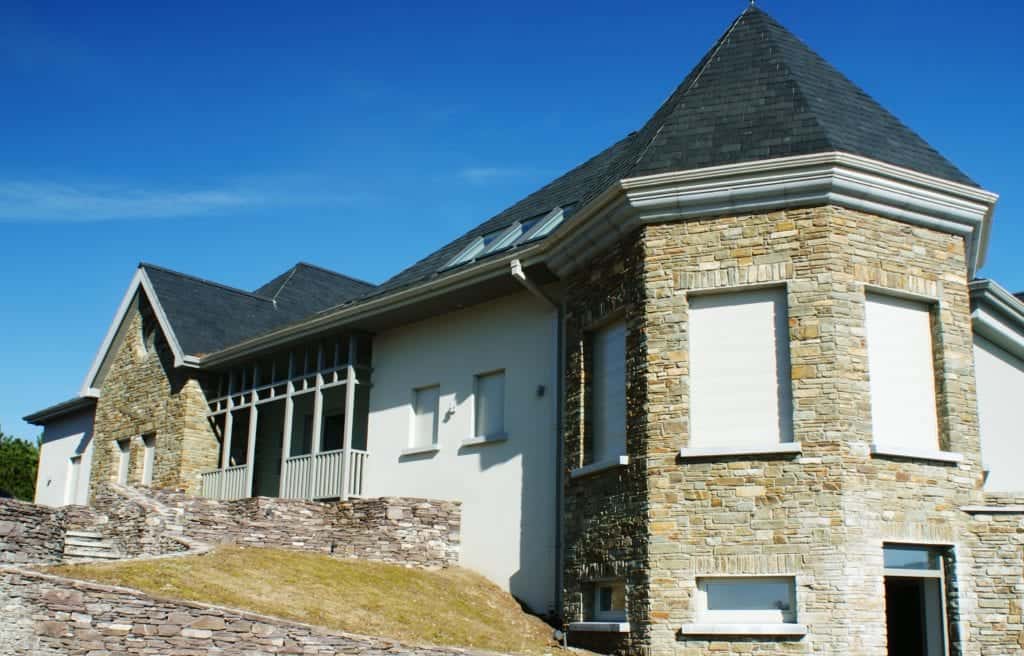 SPECIALIST DETAILS
One major benefit to specifying lintel security shutters is the ability to offer unique brick slip features.
Providing by our valued partners, Keystone Lintels, this prefabricated solution includes arches, panels, soffits and other architectural features.
The brick slips are bedded in a high-performance BBA approved adhesive, with bricks collected from the construction site. The mortar joints are left empty so to minimise issues when the pointing is completed later on in the project.
It is then delivered as one unit, reducing installation time.
Every individual unit is bespoke. Each aesthetic requirement of size, shape, colour and style is considered to ensure maximum performance.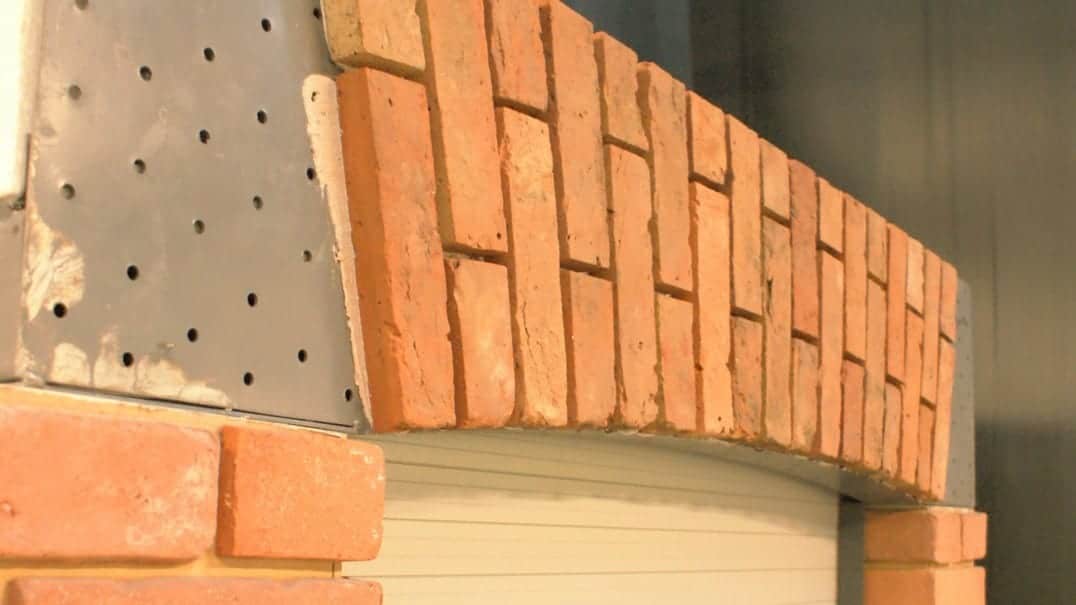 THE SECURITY SHUTTER
The lintel plays a significant role in delivering a flush, uncompromised finish.
But when it is required, the shutter must be able to perform.
With our Equilux Security Shutters range, the security shutter can protect the client whilst also offering other benefits.
There are various curtain profiles are available to suit specific needs.
For example, the CompactDUO Premium lath profile caters for ventilation and solar control through expanding perforated profiles without having to open the shutter.
The Equilux Shutter range also offers full functionality and creativity through control.
An industry-leading control system, i-Control uses an open network-based system for integration with any smart home control system.
Your Guide to Bespoke Security for Luxury Homes
Download your complimentary guide to securing luxury homes here: