For this luxury coastal property in the fashionable seaside resort in the South of France, security was a major concern.
We were contracted to provide a trusted security system for a grand summer residence of a well-known individual. A new build property, there was much to consider including the public profile of the client and their celebrity neighbours.
Despite relatively low crime rates, we ultimately provided 25 Equilux Security Shutters as a means of privacy and security for the homeowner.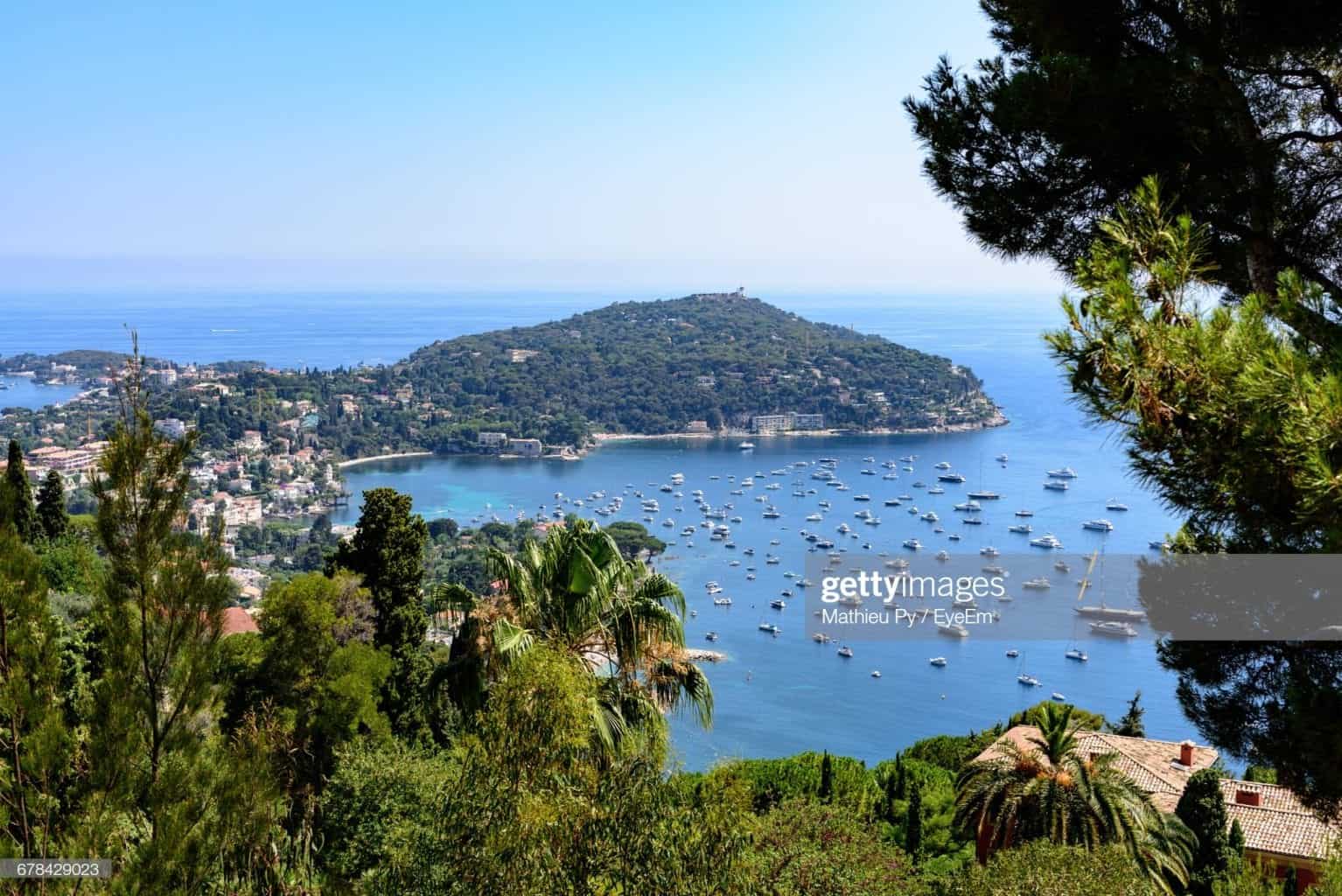 Location, Location, Location
Known internationally as the 'Billionaire's Playground', Saint-Jean-Cap-Ferrat is a beautiful but small peninsula only a handful of kilometres from Nice.
For over two centuries, the coastal town has been a hotspot for celebrities. If visiting during the summer months, the likes of political leaders, European royalty, writers, musicians and Hollywood stars can be spotted around town!
Surrounded by the Mediterranean Sea, the secluded bay is now home to many luxury properties up and down the coastline.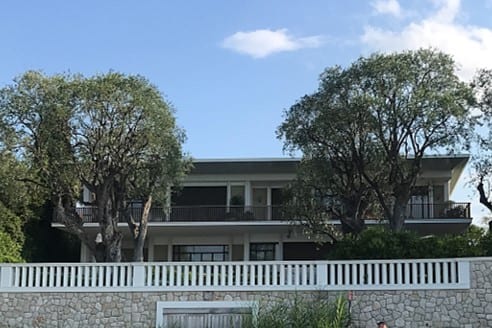 The Property
With the original 19th Century structure demolished, the new property sprawls over three storeys with a breathtaking view of the bay.
Featuring hexagonal glass blocks and smooth concrete columns along the Italian-style loggia, detracting security systems were to be kept to a minimum.
In our experience working with luxury coastal properties, this is a common request by end clients. Heavy-duty security measures can often ruin the tranquility so painstakingly designed.
Considering the client's celebrity status – along with that of the neighbours' – the property required a solution that would secure it both when empty and whilst the family were visiting.

Adjusting for Coastal Properties
Whilst there were fewer building restrictions to consider, the property style ultimately required a built-in solution.
An Equilux Built-In Shutter was specified over each opening, totalling 25 shutters across the gorgeous 2000m2 property.
Installed externally, the shutters were finished in an antique marine-grade bronze anodisation. An exact match to the window and door frames, the shutters are hidden in plain sight until deployed.
As a coastal property, we recommended early on that anodisation will also protect the property from harsh weather conditions and rust on the mechanisms.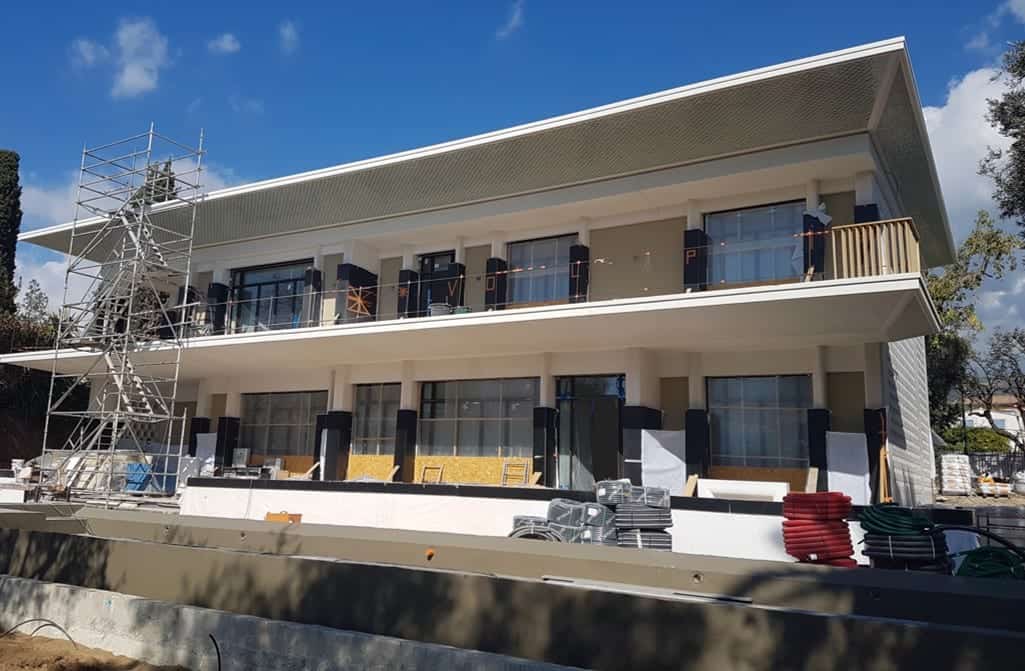 Each shutter was integrated within the structural lintel and featured a unique minimalistic rolling zone.
By implementing a central BMS (Building Management System), the client can control the shutters through a Bluetooth device.
One major benefit here is remote feedback – from anywhere in the world, the security status of the shutters can be monitored.
Our industry-leading control system provides complete peace of mind and maintains the privacy of the client.
–
Your Guide to Bespoke Security for Luxury Homes
Download your complimentary guide to securing luxury homes here: