Residents of Kensington Palace Gardens will be warier this week following a home invasion on Billionaire's Row.
Known for being the most expensive street in Britain, Billionaire's Row is home to the richest and most famous individuals. The average property price is a staggering £41million.
Unfortunately on Friday, three individuals gained access to Tamara Ecclestone and Jay Rutland's home, raiding the property of jewellery worth over £50 million.
The residents, including mogul Lakshmi Mittal, Leonard Blavatnik, and the Duke and Duchess of Cambridge, unsurprisingly consider security to be a top priority.
A number of precautions are in place including a 24/7 security presence with police patrols and private security firms for each resident.
This brings to question how such a serious burglary could occur with such measures in place.
What has been reported?
The first report of a raid became public in the early hours of Saturday morning.
The intruders gained access to the property via the back garden, mere hours after Ecclestone shared on social media an image of the family boarding a plane.
Having scaled the garden fence, the intruders proceeded to break into both safes in the property. An alarm wasn't raised for nearly an hour, with an estimated £50million worth of jewellery now missing.
An £80,000 Cartier bangle is one of the more expensive items missing, along with other extravagant but irreplaceable items.
Following a security guard raising the alarm, the intruders then escaped via an open window.
Home invasions on Billionaire's Row are rare; six embassies including Russia and Lebanon are both based on this road.
The nature of these properties and the hefty security measures, such as armed security teams posted at checkpoints, highlights how likely this raid was an inside job.
The Metropolitan Police released the following statement: "Police were called to a residential property in Palace Green, W8, at 23.11hrs on Friday, 13 December, to reports of a burglary.
Officers attended. It was reported that an amount of high-value jewellery had been stolen."
Billionaires and Home Invasion
There are a number of points to consider here.
In cases where sabotage is a concern, additional security measures to reinforce the building must be considered.
Physical security products such as the Equilux Security Shutters range are excellent options.
Available as both retrofit and built-in measures, security shutters and other products can act as an obvious dissuader to intruders.
The Equilux Built In Security Shutter, for example, can also feature unique LockDown technology that completely mitigates all attempts to lift the shutter.
If such additional measures were in place in this incident, it is possible that the intruders would not have been able to gain access in the first place.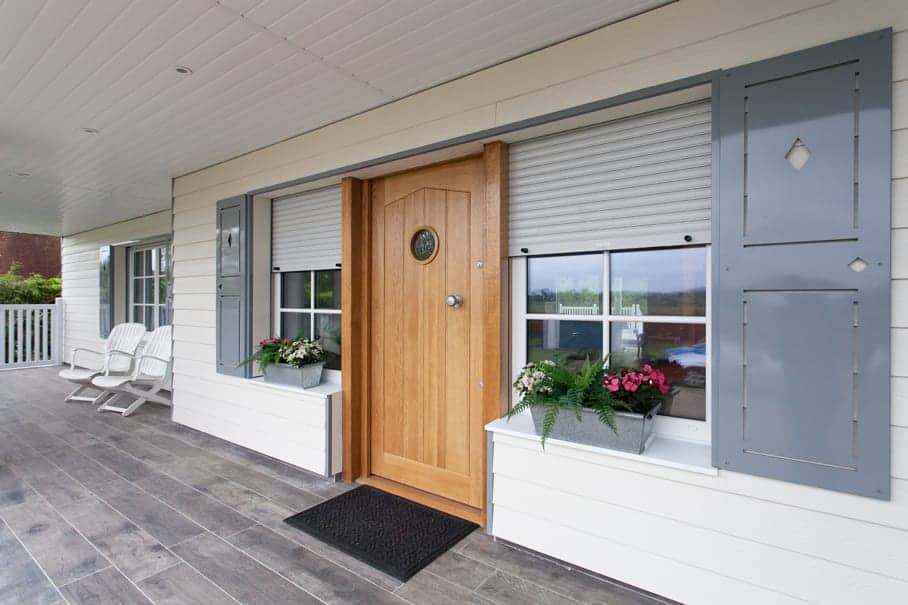 Other options for defending against raids such as this is to implement the additional security measures to create secure enclosures.
Engineering safe rooms by layering the security products internally and ultimately maintain the visual appearance of the property.
If you require advice about any of the issues mentioned, please do not hesitate to get in touch using the form below.
Alternatively, please call 0845 050 8705 to speak with a member of our team.