This article looks at the best way to approach using industrial security shutters for a water pumping station, including best practice product specification, key factors to consider prior to and during the project, and a case study. Here at Charter Global, we work closely with risk managers responsible for all kinds of National Infrastructure, and we regularly provide physical security solutions to those in the water sector. In order to adequately protect buildings like water pumping stations, numerous layers of security are essential. Effective physical protection is an absolute must, and certified security shutters for the water industry can greatly help overall security.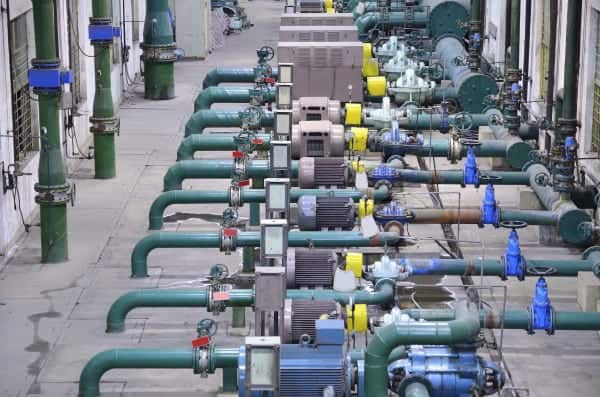 Industrial Security Shutters for Water Infrastructure – what to consider
Check that the shutters you're buying can interface with other, third-party security systems, which can cater to location-specific risks.
Older shutter systems can be left in unsecured positions if they're mishandled. Make sure you're investing in a modern system, which can't be compromised by user error.
Having shutters that can be operated from either inside or outside the building means that they can still be used as the first point of entry for staff. Accessibility can be further improved with a remote access system.
As for essential specifications, look for shutters that are independently tested to LPS 1175, Issue 7 security standards, and be sure to check their security ratings. Security shutters for water infrastructure sites will need the best protection available, so SR3 or 4 rated shutters are a must.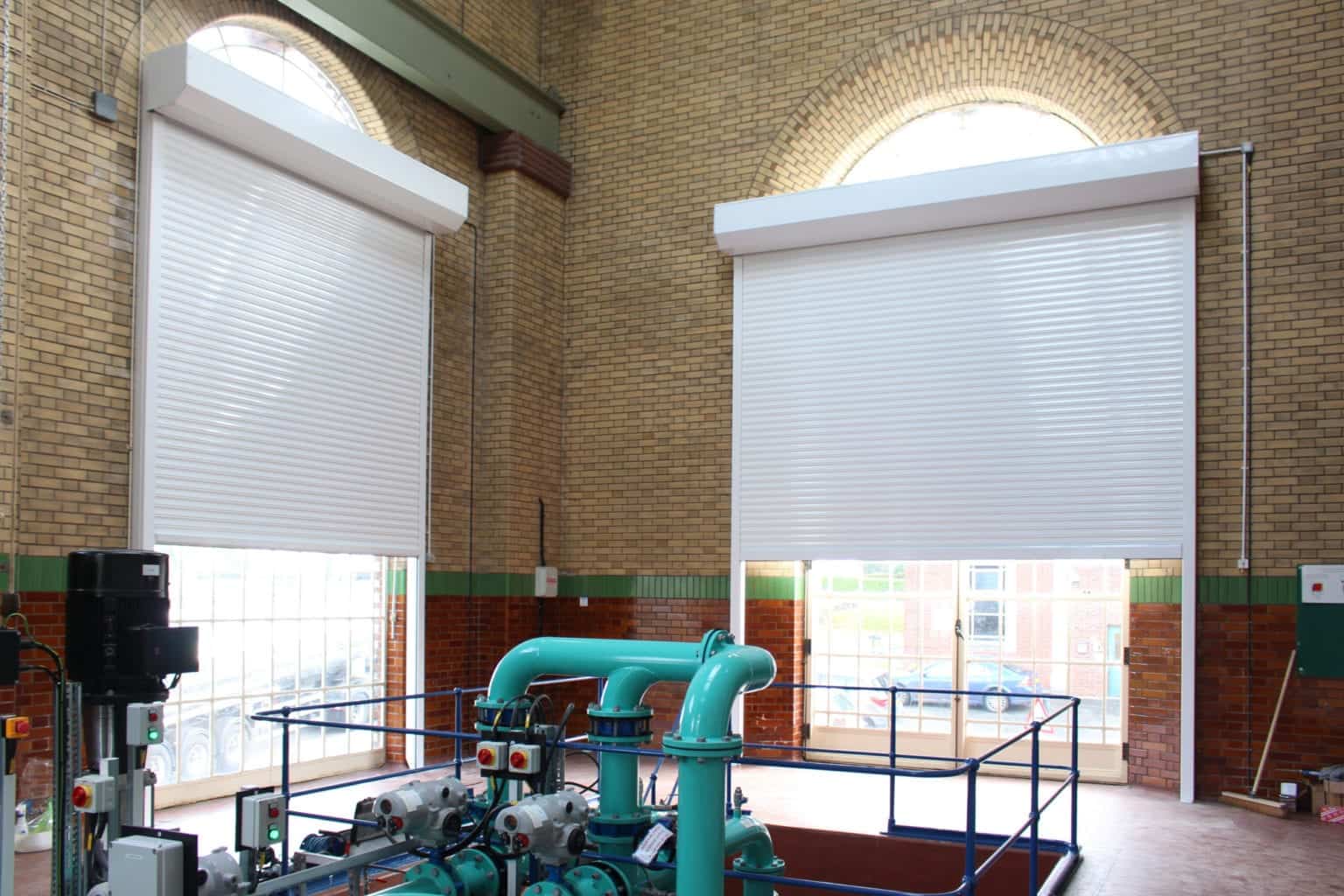 Obexion Shutters by Charter Global meet all of these essential requirements and more. The unique, Lockdown technology ensures the shutters are never left in an insecure position through user error. As they're made from aluminium, they're also a low weight solution, which is ideal for installing into existing buildings (without additional steel support structures.)
Industrial Security Shutters for the Water Industry: A Case Study
As water companies work towards the security requirements detailed in the latest AMP, a number of old and listed buildings require a special intensive-security shutter solution to ensure they meet the specified security level.
Fitting rolling security shutters into a water pumping station brings challenges, so Charter Global were called in to assist in the design and installation of the industrial security shutters.
Challenge
The Victorian Grade 2 listed water borehole building carried particular historic interest in the engine house where there are glazed brown and green bricks for the first 2m of a wall, which was protected by English Heritage from any drilling or damage.
The brickwork for the whole building was of limited structural capacity and a very heavy strong security shutter solution was not suitable. In addition, the client required visibility through the shutter as well as the security specified through the security upgrade programme.
Solution
Working closely with the client and fulfilment contractor, the Obexion shutter for this water borehole building was designed to be installed to specialist steelwork that did not require fixing to the brickwork for the first 2m above FFL, protecting the glazed bricks.
The intelligently designed Obexion security shutter range is an all-aluminium system, which, despite the security level required, maintains a much lower shutter weight than industry norms. This meant that the shutter could operate using a tubular motor and that the whole lightweight shutter system could be installed to the original brickwork, above the protected glazed brickwork.
The aluminium Obexion Shutters also require a much smaller rolling zone than standard steel security shutters, reducing the visual impact of the shutter on any property.
Outcome
The Obexion shutters carry within the range the highest performing security shutter with perforated shutter lath – certified to LPS 1175, Issue 7, SR2 – providing the necessary visibility through the shutter without compromising on the security.
The lightweight construction of the Obexion system and the compact nature of the product range ensured a seamless installation to a potentially challenging site, providing complete security for the water borehole building.
Further information on industrial security shutters for different applications
If you'd like to speak to our experienced team about a security roller shutter for your premises, or if you aren't sure about what security rating you need; you can contact us here, or by phone on: 0845 050 8705.
Alternatively, take a look at our guide on security roller shutters and their SR ratings.