Here in England, there are over a staggering 500,000 listed buildings, each with their own historical significance. But adequately protecting these sorts of structures can be difficult, especially when it comes to securing listed buildings and installing secure roller shutters. Charter Global have experience in fitting security shutters for listed buildings.
In October of last year, we were tasked with installing shutters on one such building – a water borehole station, which was a Victorian, Grade-2 listed structure. The nature of the building's construction meant we had to be especially careful in how (and what) we installed for a number of important reasons.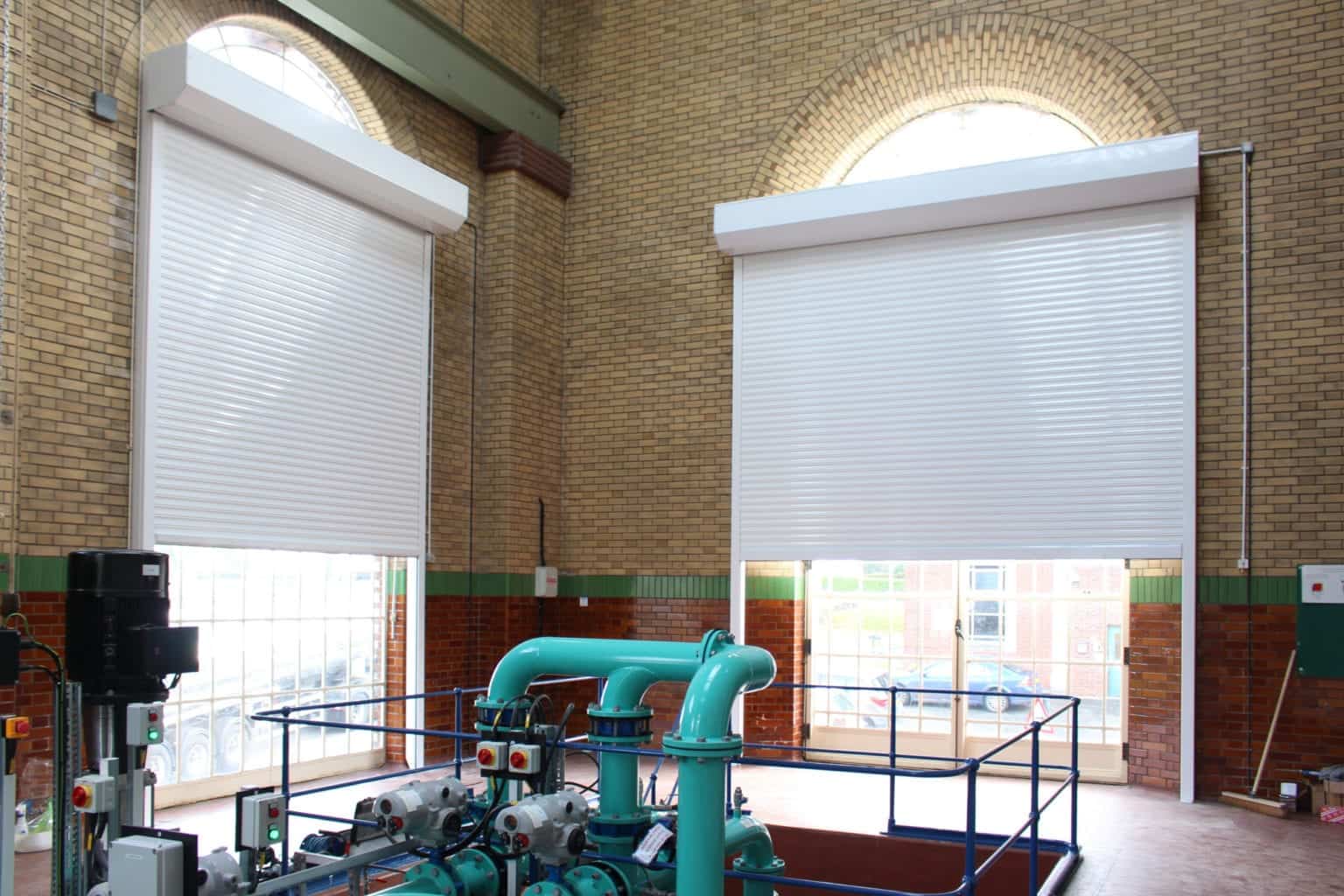 Firstly, the structure's glazed brown and green brickwork was protected by English Heritage from drilling and damage. Secondly, the walls themselves were of limited structural capacity. This meant that a high-security shutter of significant weight would be impossible to use. To further complicate matters, the client had been specified by their security upgrade programme, that any shutter installed must also be perforated, so as to allow visibility into the building.
Security Shutters for Listed Buildings – Our Solution.
Our team put together a bespoke solution, which not only avoided damage to the construction but also used a shutter certified to LPS 1175 SR2. Using specialist steelwork that didn't need fixing to the brickwork for the first 2 meters above the finished floor level, meant we could avoid any damage to the site's protected glazed bricks. And to avoid any weight issues, we used an all-aluminium system. This reduced unnecessary strain on the structure and the system could be installed to the old, original brickwork, above the protected brickwork.
Furthermore, this meant the shutter could operate using a tubular motor that required a much smaller rolling zone, thus limiting the visual impact on the property. Since Obexion shutters carry within the range the highest performing perforated shutter to LPS 1175 SR2, we were able to provide the necessary visibility through the shutter without compromising on security.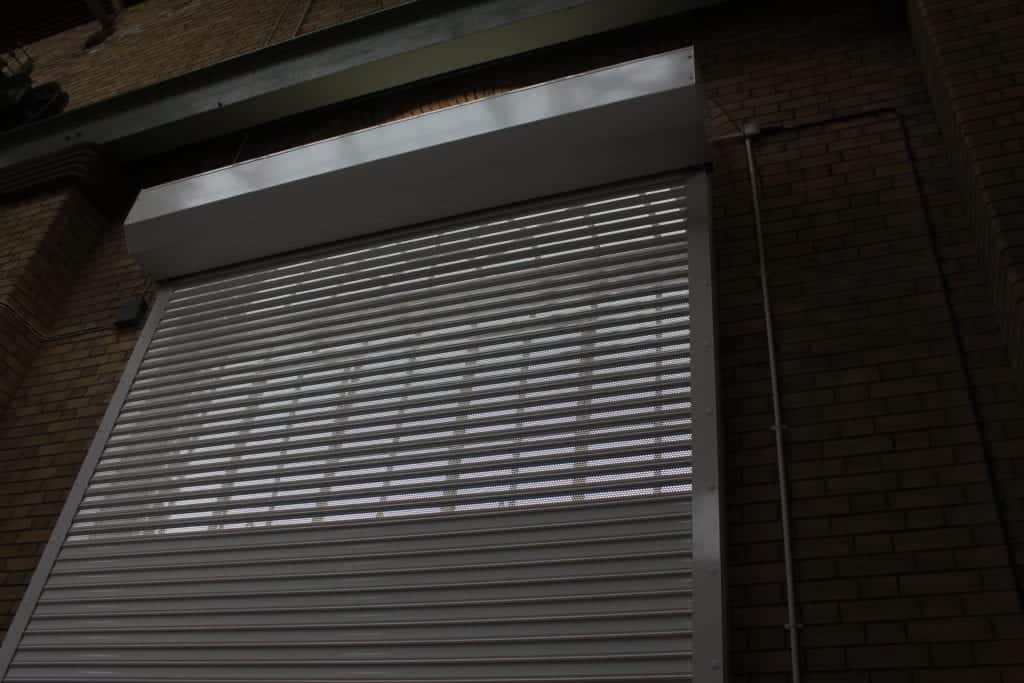 Further information on security shutters for listed buildings
If you're in need of bespoke security solutions for your site or require security shutters for listed buildings, you can get in touch with the team here at Obexion. Call us today on 0845 050 8705, or message us via the contact page.
We've also published a completely free e-guide to choosing the right secure roller shutter for your project or premises. It covers all essential variables you should consider, from your sector, to physical location and the nature of what you're protecting. There's even information on additional functionality you may not have considered. To download, please click below.