We were recently involved in enhancing the physical security of Castleton Primary School following works lead by Rochdale Council to upgrade the security of the local area's schools.
The school was founded in 1903 with an Edwardian design architecture that has evolved throughout the years, adding new sections to increase capacity and keep up with the demands of the educational system.
Unfortunately for staff and pupils, the grounds of the school had been repeatedly hit by vandals and thieves to the point where the frequent occurrence is somewhat of a norm for the area. Castleton's primary school security was in need of a solution.
THE PRIMARY SCHOOL SECURITY SOLUTION
Charter Global were approached to supply and install a variety of its signature Integr8 security shutters that would help protect the premises from theft and vandalism without detracting from its respected architecture.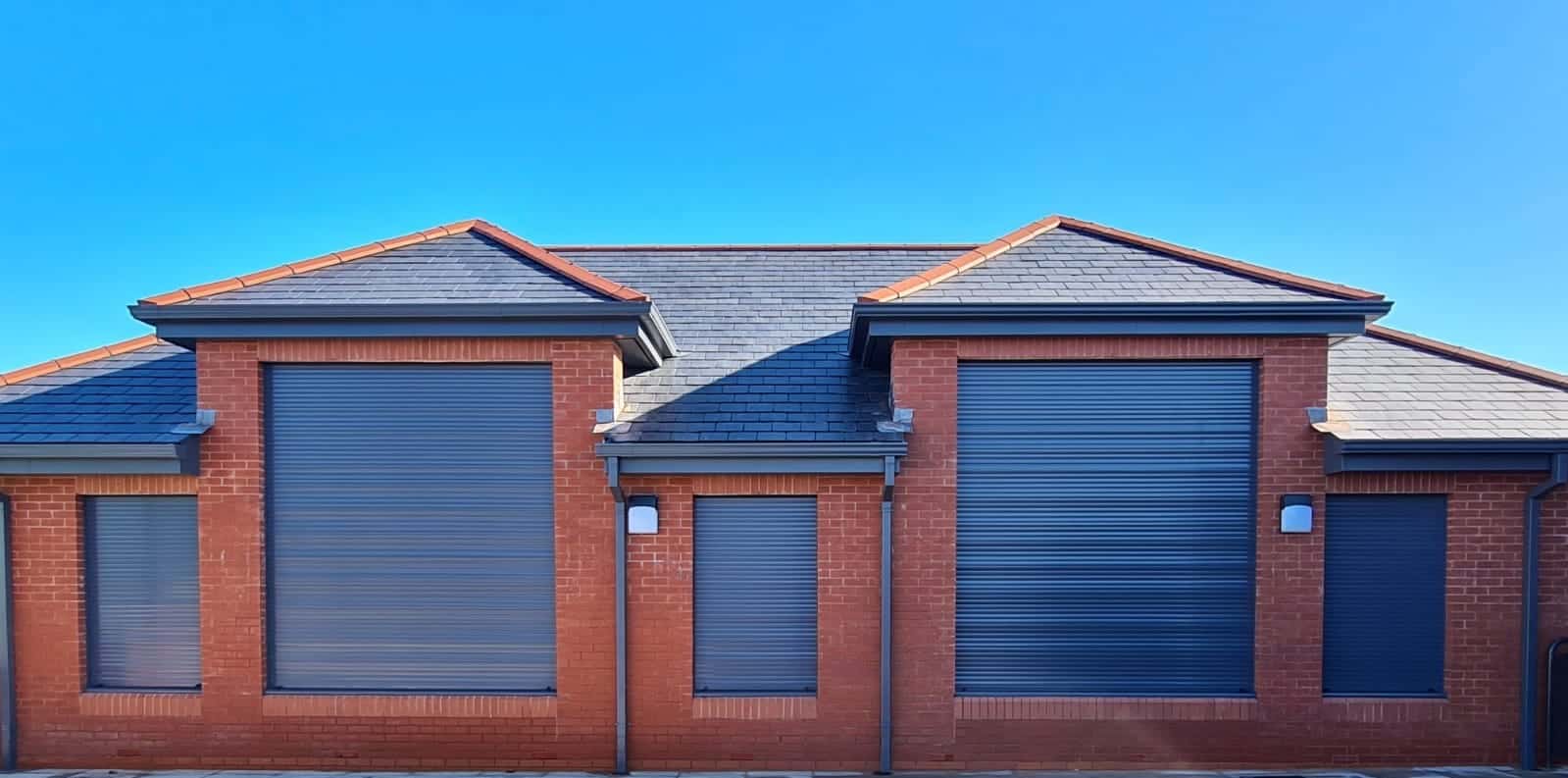 For the newer extensions of the school, 14 of our Integr8 Structural Built-In Shutters were installed. These were provided with bespoke lintels that could accommodate the high loads from the roof detail. Primary school security

Additionally, 5 of our Integr8 Non-structural Bolt-On Shutters were installed in the existing school building.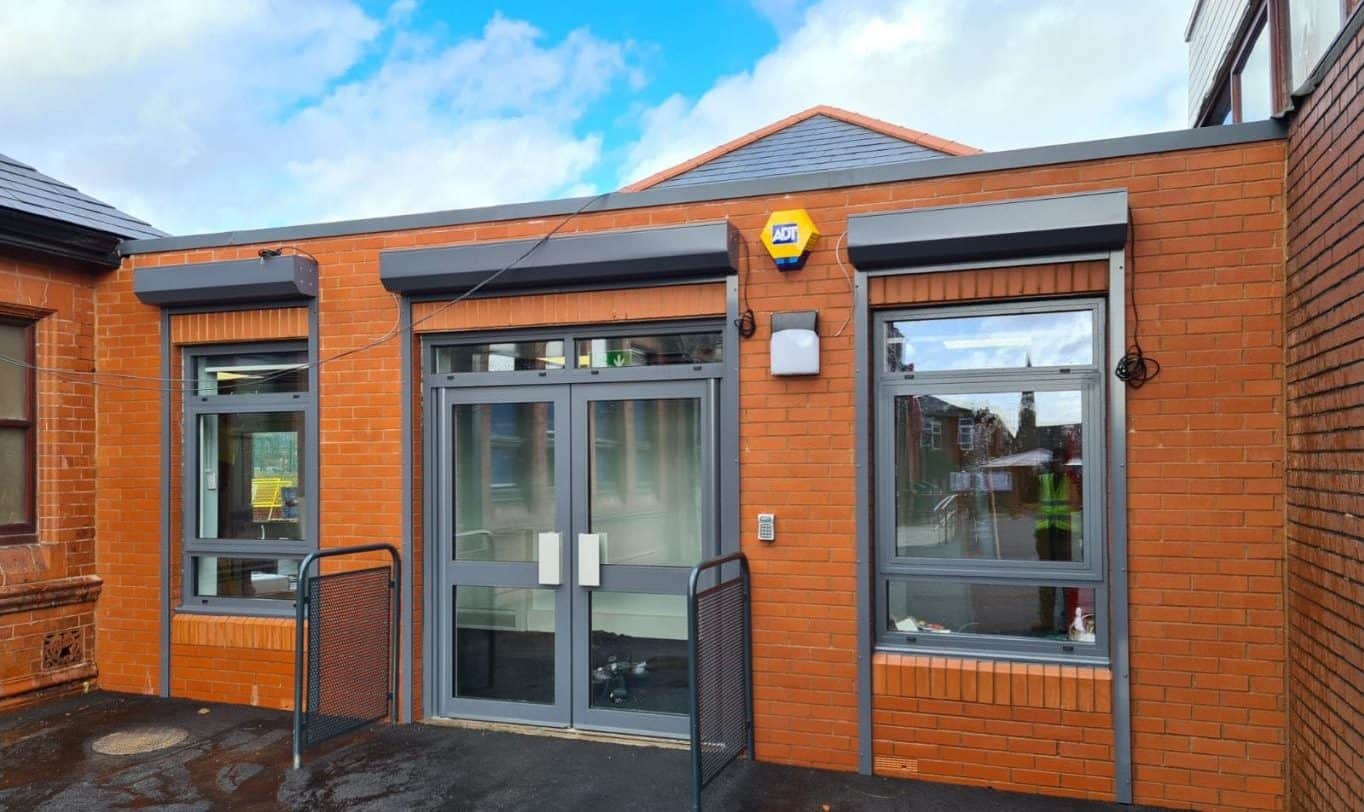 BESPOKE LINTELS
Our Integr8 lintel shutter system provides reinforced security by having the cavity closers and guides recessed into the cavity, therefore completely concealed from access or attack, and out of sight for enhanced aesthetics.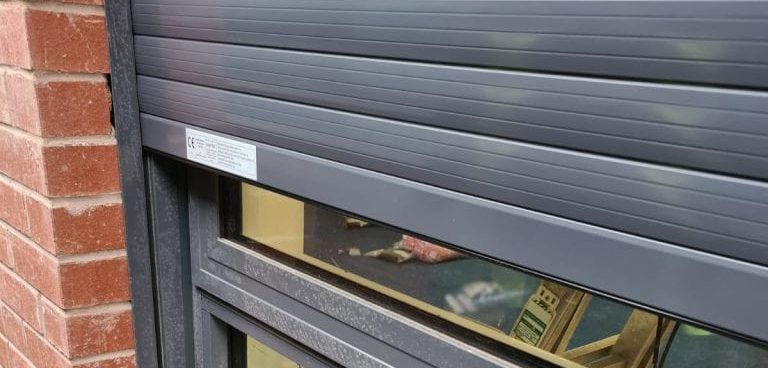 We delivered all lintels to the site with MDF access panels to allow the installation of the shutters once the project was near completion, ensuring they were not damaged during site works.
Once the lintels and guides were fully installed, we attended the site to survey the completed openings as opposed to drawings ahead of shutter manufacture to ensure optimum fitting of the roller shutters.
FINISHES AND CONTROL ACCESS
All of the shutters were polyester powder coated to RAL7016 to match the window and door frames.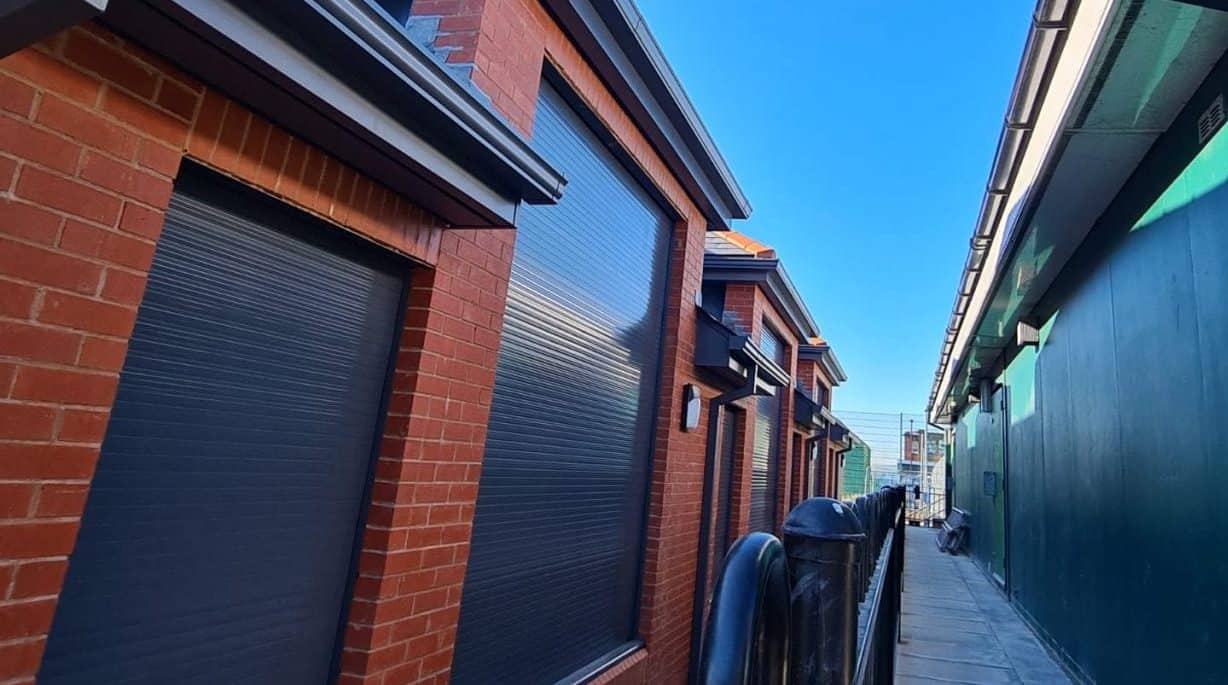 The shutters were controlled via central push buttons within individual rooms and external key switches to external doors.