Haggerston Block A, London – Installation of Concealed Shopfront Shutters
Working closely with the architect during the design process, the Integr8 concealed shopfront shutters have been included in the new housing development scheme to the ground floor street shop area.
As with any community facing building, it is very important that the necessary retail security measures did not detract from the nature of the building design.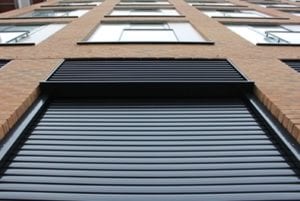 17 Integr8 Non-Structural SR2 Shutter Lintels
Street front shops to new housing development
Shutters security rated to LPS 1175, Issue 7, SR2
Designed in co-ordination with the shopfront system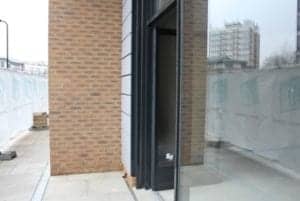 The Integr8 Non Structural SR2 Shutter, a product independently tested and certified to LPS 1175 Issue 7, SR2 security standards, is specified on the project and designed to be completely concealed from view when in the raised position.
In addition, Charter Global provided the complete shop front system and feature louvres.
The shop front design caters for the shutter guides ensuring a concealed yet highly secure shop front, whilst maintaining the refreshing design of the new building.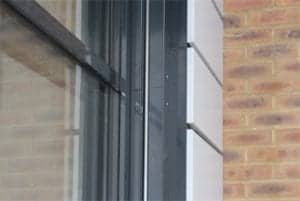 With the shutter lintels and guides in place, the shop fronts and glazing were installed next, followed by the concealed shutters and the louvre panels above each opening.
When complete the shutters neatly and securely close off each shopfront, yet are completely out of sight when raised.
---
---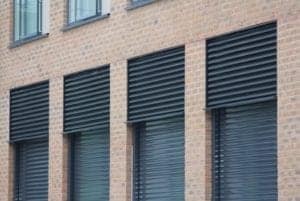 Contact our design team with your requirements – [email protected]
Access more technical information, including lintel types, control options, finishes and more below: