Back in February, Obexion announced that the company had recently completed work at the Brynmor Jones Library at Hull University. Hull was awarded the UK City of Culture in 2017, an initiative aimed to make Hull a cultural destination for must-see events.
From 3rd January through to 28th February 2017, Hull University hosted "Lines of Thought – A British Museum Touring Exhibition". The exhibition showcased a lot of significant work, hosting none other than pioneers of the art world such as Michelangelo and Rembrandt.
Security was a top priority for both the Arts Council and Hull University, so Obexion were recommended to fit security shutters to the library in order to achieve GIS status needed to house such art. Obexion worked to a tight schedule to complete the work, as the library's availability was limited to a small window between exhibitions in November 2017.
Take a look at the video below to find out more about how Obexion helped to secure the library.
National Security Training Day
Due to the success of the security upgrade, Charter Global invited industry professionals and security consultants to Brynmor Jones Library, alongside The Arts Council, and hosted a National Security Training Day. On 11th May, an industry specific museum and gallery security training event was launched, with a keynote presentation by Mr William Brown, National Security Advisor to The Arts Council, England. Mr Brown's presentation was very beneficial – he took the group through what security is required and why, and gave an Arts Council definition of Culture and Heritage. The main aim of the event was to help colleagues in the Art sector understand what the exact requirements are for security in application.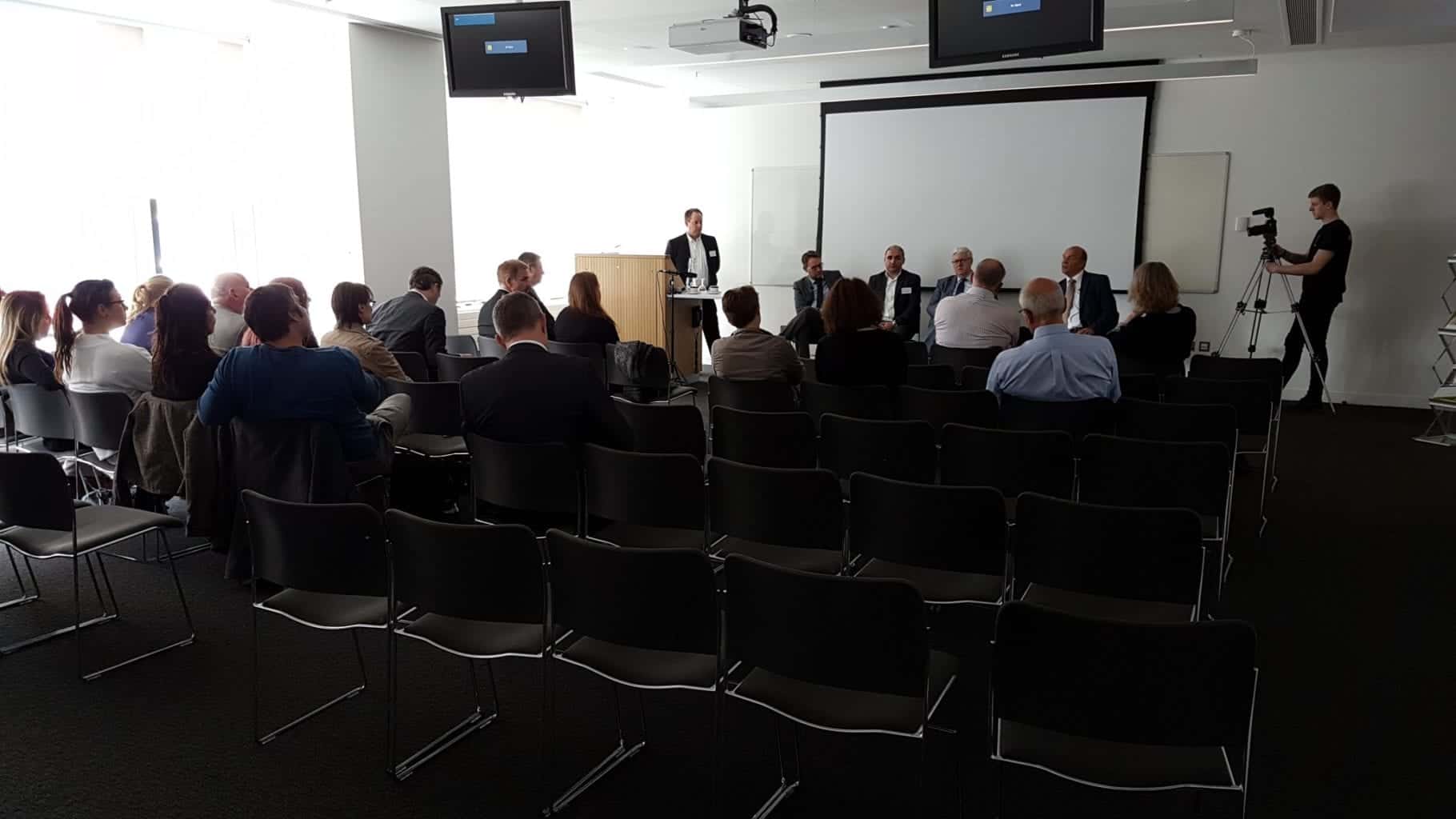 This training event created an opportunity for people in the arts and cultural sector to understand what the published security requirements are for the Government Indemnity Scheme and how to achieve GIS status. Furthermore, it provided an excellent opportunity to see how the layers of security were used in the library building to maximum advantage and to allow high worth exhibitions to be taken.
Roger Humphreys from Charter Global advised delegates of tips to follow when embarking on such a project as this, they included:
Get good advice – understand fully the security standards and what level of security is going to be needed
Consider all aspects of integration including standard and emergency command as well as aesthetics
Ensure all parties understand their scope of work and whose responsibility it is to coordinate
Allow sufficient time for design and to also review the design
Understand areas of compromise and no compromise
The Obexion shutters were also demonstrated in action in the gallery space, so the audience were able to see for themselves how well Obexion overcame visual and security concerns to complete the project to a high level. The event, as a whole, was a great live example of what can be done with security shutters if they are considered at an early stage of a project. As well as being informative, the event also provided a great opportunity to network amongst other professionals in the industry.
the team at Obexion would like to thank the Arts Council, Hull University and all of those involved at the event for helping to make the National Security Training Day such a success.
For more information on securing high-value buildings, please follow the link to the guide below.
Alternatively, call a security expert at Charter Global on: 0845 050 8705.
---