Community Centre Shutters – Royston Community Centre, Edinburgh
The original Royston/Wardieburn community centre, built in 1965, was in need of replacement and modernisation.
New up-to-date facilities were proposed and designed by the City of Edinburgh council providing a centre boasting a sports hall, computer suite, café, arts and crafts room, games room, training room, workshop and five meeting rooms.
The striking building design included full height glazing and many low-level windows.
Security to the community building was important to protect the new investment to the area, as unfortunately anti-social behaviour is experienced around buildings in public areas that are not occupied 24/7.
Working with the initial design concept, Charter Global were contacted in order to provide community centre shutters, designed specifically to not detract from the welcoming appearance of the building.
8 Integr8 Vertical Rise Security Shutters
State-of-the-art local community centre
Group control for straightforward shutter operation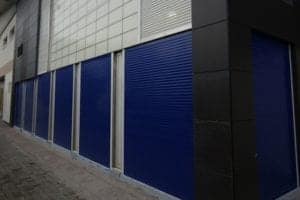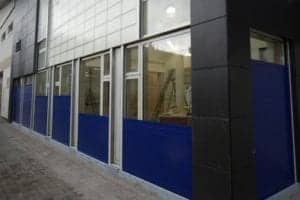 The Integr8 Vertical Security Shutter, the first to be developed in the UK, was used to the lower portion of the curtain walling, with Integr8 shutters descending from above to provide full height aesthetic glazing protection when the building was unoccupied.
Rising vertically, the community centre shutters give an added 'wow factor' to the shutters which never fails to impress!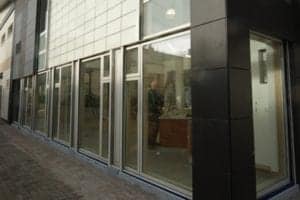 After more technical information on the Integr8 Shutter Range?
Access the Integr8 Technical Area below for details on Lintel Types, Shutter-box options, Lath and Control Types and more: