Brighton i360 Observation Tower
Tourism is a major source of income for many cities in the UK. Brighton is no exception to this and in 2016, the city attracted over 11m visitors.
As a major source of revenue, tourist attraction security should be a top priority for the local council.
An example of a popular attraction in this area is The Brighton i360 project.
The Brighton i360 project is a new landmark attraction in Brighton.
Replacing the west pier with a new tourist attraction, the tallest moving observation tower in the world – at 162m high.
Also, the worlds first vertical cable car, the project is designed by the same architect that designed the famous London Eye, Marks Barfield Architects.
The architects practice also designed the beach building at the base of the tower, this publicly accessible building houses a brasserie, cafe, tea rooms, beach-side hospitality rooms; exhibition; shop; and kids soft play zone.
We were approached to provide tourist attraction security to this iconic building. The Brighton i360 tower is on the seafront overlooking the historic west pier.
This presents a classic challenge for designers of the beach building at the base of the tower.
The vast expanses of glazing require protection from the sea and wind, and security for the building out of hours.
It was important that the building design was not affected by the requirement for shutters and the shutter mechanism must be completely concealed when in the raised position.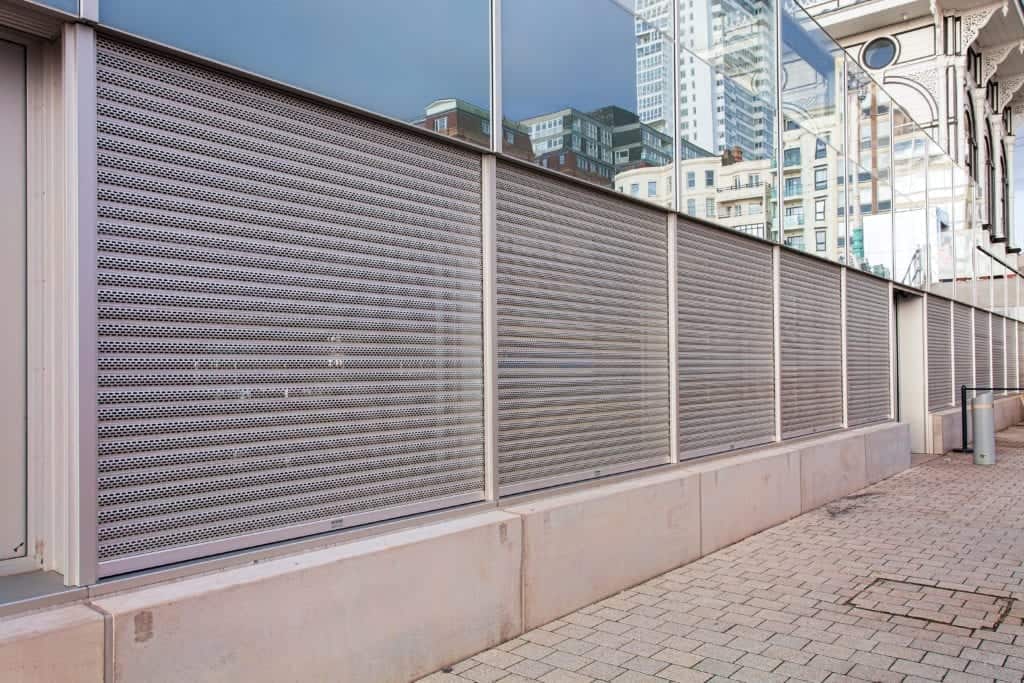 Tourist attraction security – the solution
Working closely with the architect, contractor and window manufacturer designs are currently being developed with a bespoke Integr8 Non-Structural Shutters system where the shutter cannot be seen and co-ordinates with the glazing system to provide protection to the whole façade.
Collaboration with design team ensures seamless integration with the building fabric and design.
Perforated shutters provide vision and security
Complete marine protection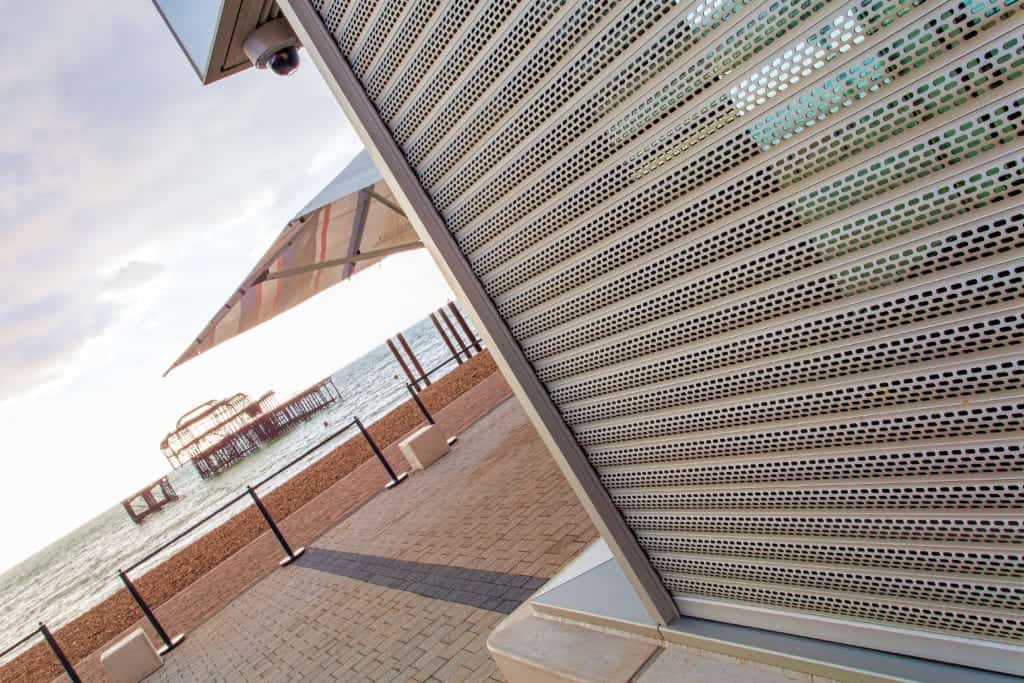 Contact our design team with your requirements – [email protected], or access the Integr8 Technical area for more information.