Like any other public facility, sports pavilions can face various security risks. Vandalism can be a recurring problem for sports pavilions, leading to increased maintenance costs, a negative image of the facility, and reduced visitor satisfaction. It may also result in reduced community engagement and a sense of insecurity.
Common security risks these properties may encounter include vandalism, burglary, unauthorized access, fire hazards and harsh weather.
To mitigate these risks, several security roller shutters were installed across the Shrewsbury House School pavilion – a sports ground in Chessington.

Sports pavilions are often vulnerable due to their accessibility and the presence of valuable equipment and facilities.
To protect the premises, 8 non-structural lintel shutters were installed around the building.

Three of these security shutters were placed on the main entrance of the building which led directly to the seating area. The shutters help prevent damage to equipment, seating, and other structures within the pavilion and avoid costly repairs or replacements.
The entrance doors were primarily made of windows, which meant a high risk of break-ins. Broken windows, doors, or other glass surfaces, not only cause property damage but also safety hazards.

The headroom above the entrance was limited. Our unique small-rolling shutters provide the ideal solution for this requirement.

The small roll zones also contributed to preserving the pavilion's flair.
The shutters were manufactured in a sleek grey finish to complement the pavilion's modern design and overall colour palette.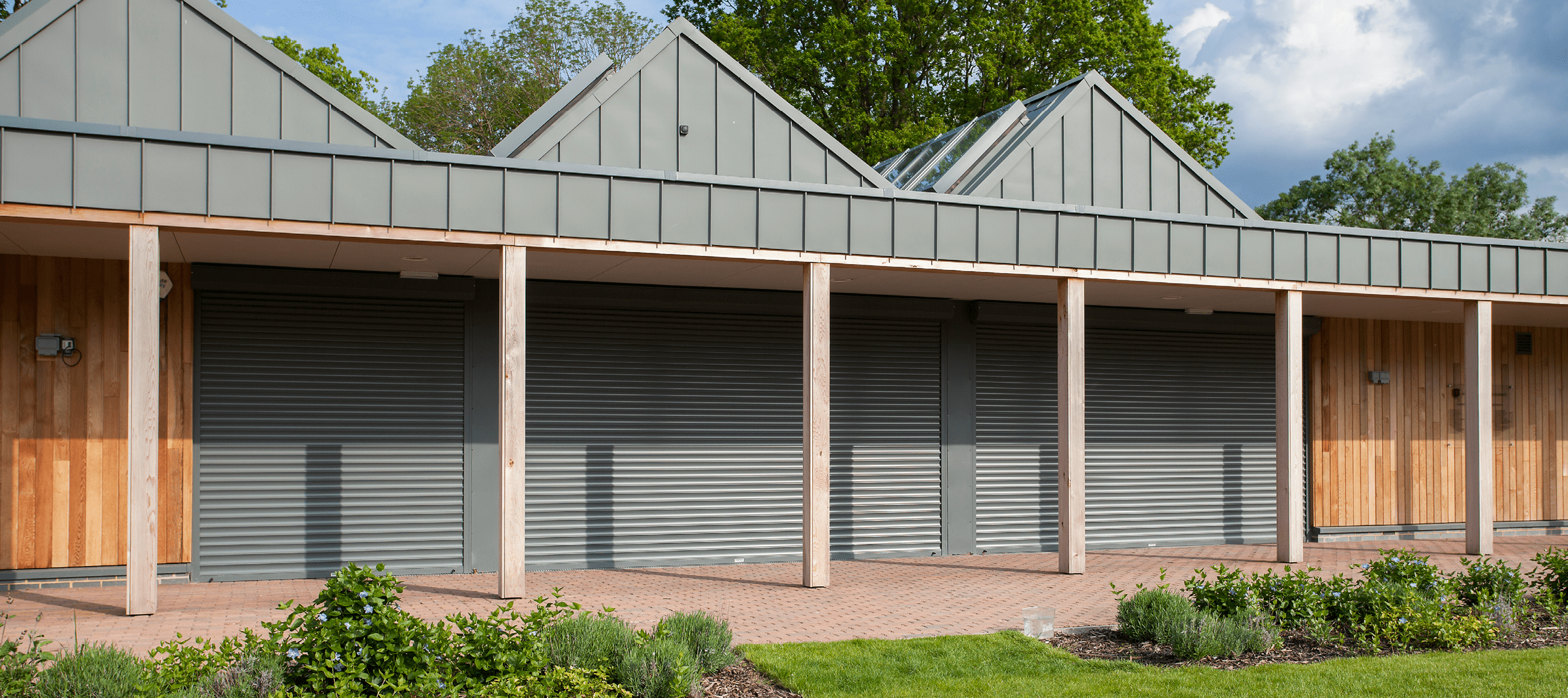 The other security shutters were placed around access points on the side and back of the building. When deployed, the security shutters provide a high-performance layer of protection against both intruders and vandalism.

Electrical equipment, improper storage of flammable materials, or arson can lead to fire incidents that may cause damage to the pavilion and pose risks to occupants. A fire shutter was installed over the kitchen servery to mitigate fire hazards.

If you would like assistance with an enquiry similar to this project or any other, contact our team today by filling in the form below:
---
---