As part of Nottingham's southern gateway regeneration project, Charter Global participated in the development of Unity Square, a new regional HMRC centre.
The block will become one of 13 regional HMRC hubs and will house staff members currently working across the East Midlands.
The regeneration project is set to include a new Broadmarsh central library, bus station and car park, as well as the new Nottingham College hub and castle regeneration.
Located next to Nottingham train station, Unity Square is comprised of a 10-storey construction that will see a total development of 670,000 sq. ft. built over two phases.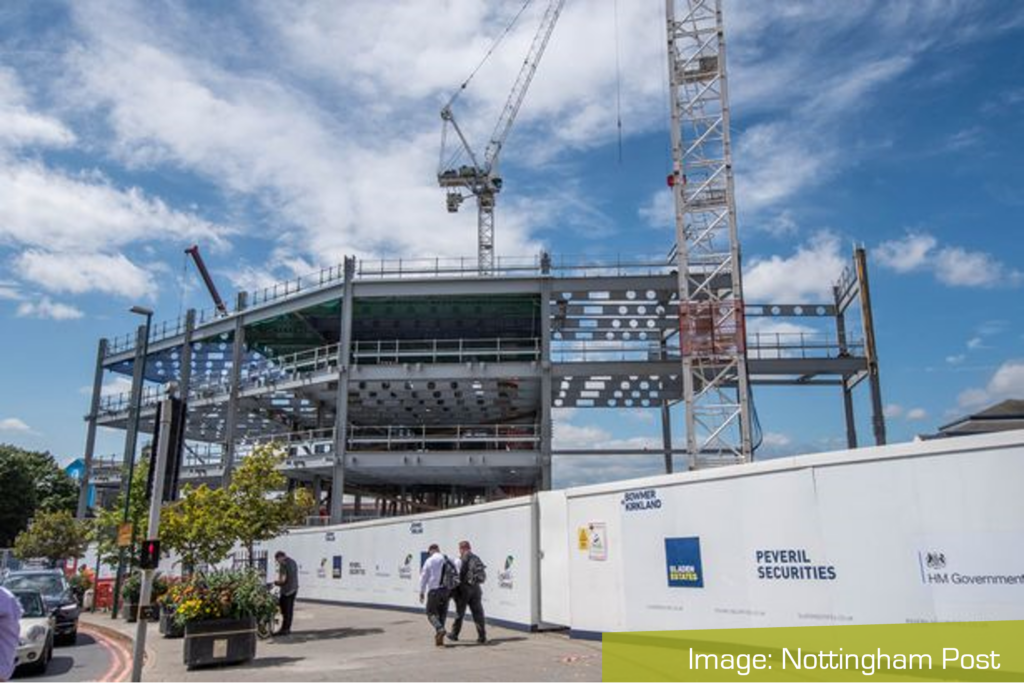 Implementing high-security for government property
Physical security for government property plays an important role during its development stages. More so, Unity Square is set to house around 4,000 employees once commuters start going back to offices, so security is a key part of this project.
Charter Global were approached to supply 2 of its signature Obexion high-security shutters.
The Obexion UD SR3 shutters were integrated into the basement and ground floor car park entrances.
The shutters are designed to work in tandem with anti-ram bollards by Eagle Automation.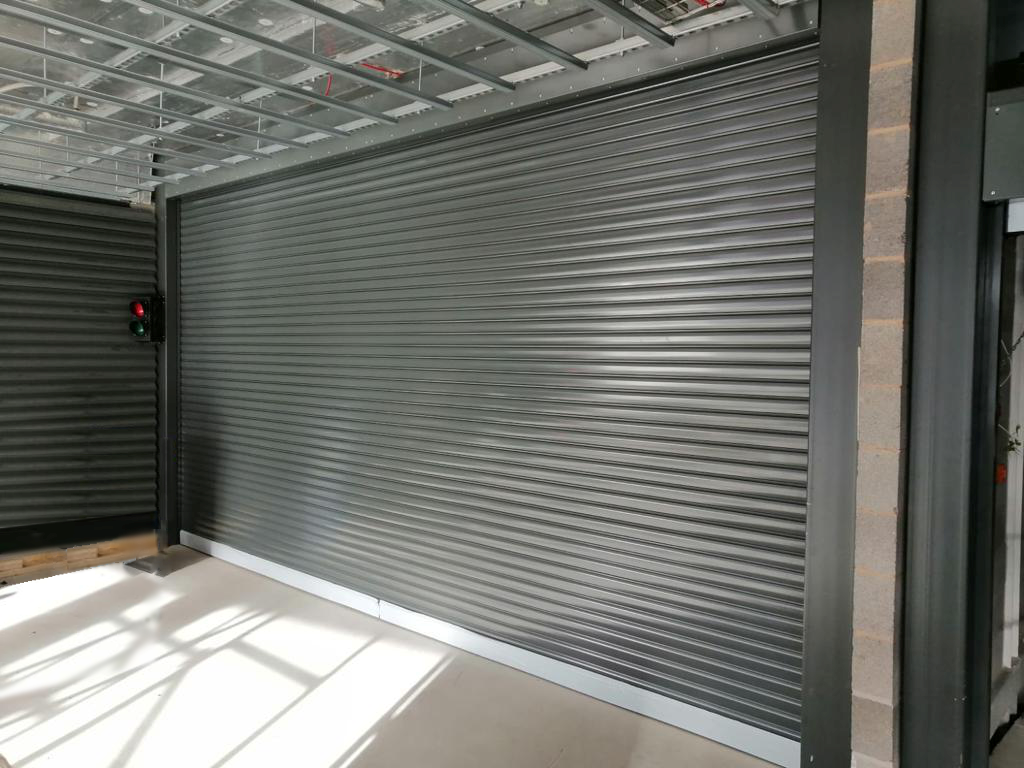 An airlock-scenario-type security system
In standard operation, a car will approach the bollards, and present a user tag or fob. The bollards will go down allowing the car up to the shutter.
Once the bollards are back up behind the car, the shutter will open to allow the car in.
The entire entrance system is designed to have different levels of lockdown; during standard operation at peak times, the bollards would stay down, but when there is a security threat, they would come up between each car to create an airlock scenario.
(More content below) – If you would like assistance with an enquiry similar to this project or any other, contact our team today by filling in the form below:
---
---
How Obexion shutters offer high security for this project
Security for government buildings requires a proactive approach.
Charter Global's unique Lockdown technology provides an important level of security for Unity Square by eliminating the need for any manual locks or any manual intervention to offer SR3 protection every time it is lowered.
You can see more information on the SR3 protection level in our LPS 1175 Issue8 Everything You Need to Know
Obexion's intelligent controls were able to link with the central access control system of the project and the bollards to create the airlock scenario.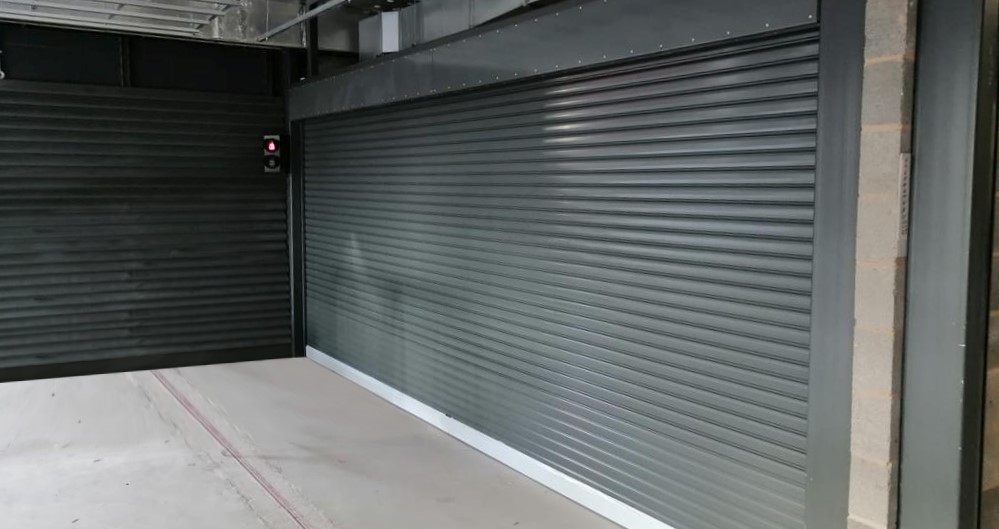 Additionally, the shutter's light curtains are built into the guides, meaning that the shutter will not close if there is an obstacle in the opening, and guarantee the safety of all users.
The fact that the light curtains are concealed in the back of the guide also protects them from accidental damage.
If you would like assistance with an enquiry similar to this project or any other, contact our team today by filling in the form below:
---