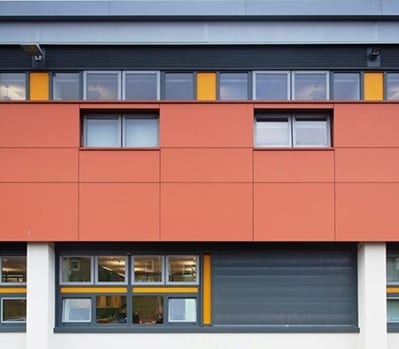 Keeping a school safe is a major concern at all levels of government, from local authorities to nationwide bodies. In an age where large amounts of the curriculum has moved from pen and paper to new technological mediums, schools are abundant with valuable computers and equipment, making them a target for thieves.
Having any computer stolen or damaged would have an impact for any school and would lead to negative financial implications. Aside from monetary problems related to burglaries, there's also the inconvenience to the school and the disruption to the education of pupils.
School computers also tend to house a lot of sensitive information about pupils and teachers, which would be a breach of security if they were to get into the wrong hands. Designing safer schools helps to mitigate the risk of break-ins and disruption to school life.
Scotland's "Schools for the Future" campaign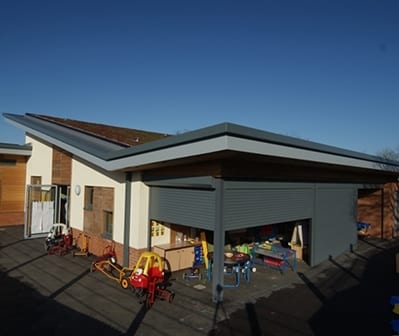 Scotland is at the forefront of making sure that schools remain a secure place for learning by leading the movement of designing safer schools. The Scottish Futures Trust (SFT) is an independent company, established by the Scottish Government with a responsibility for delivering value for money across public sector infrastructure investment.
SFT works with every local authority across Scotland to drive forward the Scottish Government's £1.8bn Scotland's Schools for the Future programme. The first school to benefit from the scheme, Pumpherson and Uphall Station Community Primary School, was officially opened in 2012.
At the beginning of the scheme, it was expected that 55 new or refurbished schools would be delivered. SFT's work has enabled an additional 12 schools (as well as the 55 planned) to be built within the programme. This has been achieved by focusing on the delivery of 'needs' rather than 'wants', achieving saving through collaborative working and carefully managing the programme budget.
The project shows no signs of slowing down. SFT have set out some impressive business objectives for 2016/17. The scheme also aims to see construction start on 19 more schools, as well as construction being completed for 21 more schools.
Designing safer schools – Security options for schools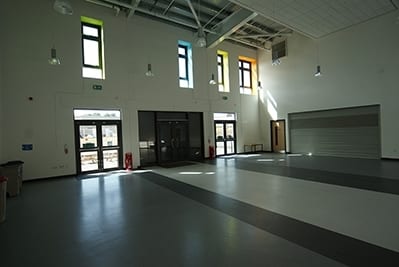 A factor that many of these new schools, and schools that are being refurbished, are considering is whether or not they are secure enough. SFT are keen on designing safer schools, in order to make the most from their investment. A popular device used by many schools is CCTV.
Visible security cameras can act as an excellent detection device and allow a school to review and monitor the premises remotely. Alarm systems are also a security method favoured by many, and can raise the alert that something untoward has happened.
However, neither CCTV nor alarm systems provide any deterrence or physical protection against an attack on a school, nor once they have been triggered it is too late to prevent a situation.
How Integr8 can help with providing school security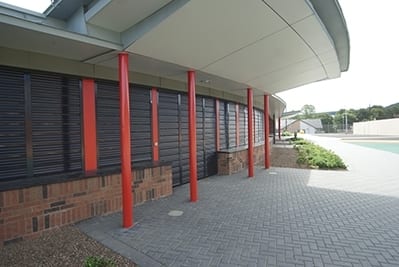 The Integr8 range of architecturally advanced shutters provides a secure, cost-effective and visually attractive security solution. At Charter Global, we understand that schemes such as SFT must adhere to tight budgets and time-frames. We are able to provide comprehensive project support backed up by our broad base of experience, which includes numerous successful installations in the education sector.
The Integr8 shutter range is based on bespoke roller security shutter mechanics, which can be integrated into the fabric of a school at new build or renovation stages. This ensures a totally concealed solution when the shutters are in the raised position, with no visible box or guides. There are multiple control options to suit the building operation, include zoned control for classroom blackout for example.
Integr8 shutters come in a variety of colours that can be tailored to match the school theme, providing a potential feature opportunity and, making sure that there is minimal distraction from the overall feel of the building. This helps to maintain a clear and welcoming design to the school, as well as offering high security and glazing protection.
Contact our design team today with your requirements – [email protected]