HMRC Glasgow required an SR3 Shutter for a car park to safeguard vehicles and staff, and specified an Obexion shutter, certified to LPS 1175 Issue 7: SR3, and Secured by Design.


Why did HMRC require additional security?
Providing security shutters for HMRC's Glasgow premises comes as the third project we've worked on with them. (Click here to see our HMRC Nottingham project)
This time, security shutters were specified as part of a wider scheme to protect the car park.
HMRC require SR3 (Security Rating 3) protection for all their building's car parks to safeguard vehicles, but most importantly, protect staff.



The need for security emerged as there had been several occasions where people had tailgated HMRC staff into the car park, which then led to confrontations – putting employees' safety at risk.
Enhancing protection with an SR3 shutter for a car park entrance
The overall objective to increase security was by creating an airlock scenario for the car park entrance.
Obexion shutters were one part of the security scheme for HMRC Glasgow – other security measures included external gates and a rising anti-ram barrier.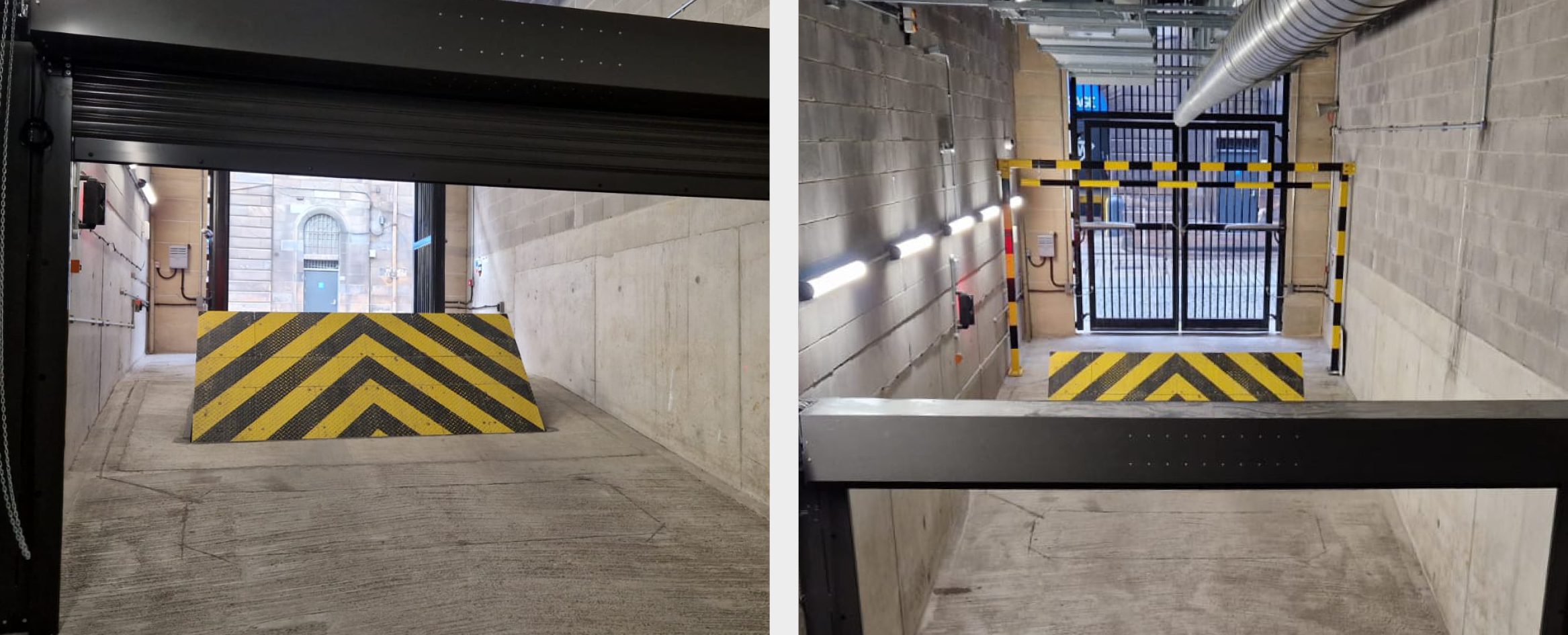 The anti-ram barrier and the shutter function as an airlock, i.e., an access control system that enables vehicles to pass through the car park entrance in a controlled and safe manner.
This configuration works in that the shutter is down (closed) while the barrier is down (open), the vehicle drives up to the shutter, and the barrier is raised again (closing) before the shutter goes up (opening), allowing only one vehicle to enter at a time – preventing tailgating.
Obexion UD SR3 shutter
SR3 level protection has become a standard specification for all HMRC car parks – the security shutters built for the Glasgow site provide the same degree of security as the shutters Charter Global installed for the Cardiff and Nottingham locations.
The Charter Global specialist installation team installed an Obexion UD SR3 car park shutter, and some SR3 security mesh above the shutter, to fully secure the entrance against intrusion.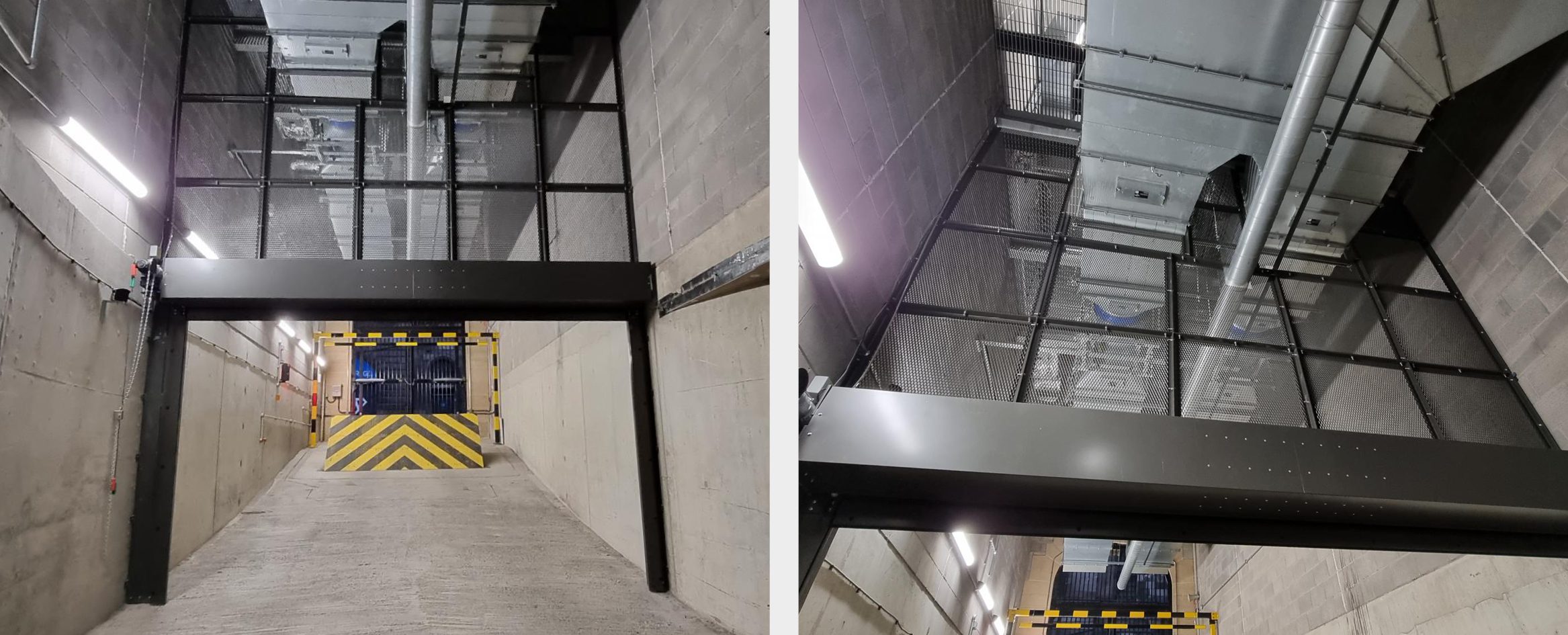 The Obexion SR3 shutter is independently tested by the Loss Prevention Certification Board (LPCB) and Certified to LPS 1175 Issue 7: SR3, as well as Secured by Design.
The SR3 Shutter is designed to withstand attacks from a deliberate forced entry by means of bodily force and a wide range of attack possibilities. It is commonly employed in high-risk business sectors.
Integrating security systems
The shutter was integrated into the building's security and access control systems, so it uses a fob in and out, and security staff have a central override to either exclude visitors or enable delivery/garbage pickup.



The Obexion Security Shutter also includes LockDown technology, which eliminates the need for any additional locking systems, making it certified for installation both internally and externally.
Charter Global completed the installation over the weekend in order to accommodate the car park's operating state.
If you would like assistance with an enquiry similar to this project or others, contact our team today by filling in the form below: