Strength in continued service
Servicing and maintenance of security measures are vital to ensuring maximum performance and lifetime of physical security products.
Charter Global's in-house maintenance, TOTAL CARE, offers various preventative maintenance plans for every project.
With a range of situational packages to account for site-specific requirements, a contact can run for as long as necessary.
As each project can be unique, our service packages are designed to accommodate a range of applications, risk profiles and regulations.
To mitigate failure or incidents, servicing of the products comes highly recommended.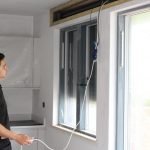 WHAT YOU NEED TO KNOW
Regardless of manufacturer, regular and continued use of physical security products will cause wear and tear on the machinery.
There is several options when it comes to maintenance worth exploring. Nevertheless, by committing to a service contract, you are committing to continued peace of mind that the premises, portfolio or facility will remain protected.
Legal implications also play a heavy role. Further information is provided in our article Should I be servicing my security shutter?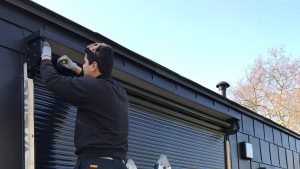 There are benefits with each Charter Global package including a full inspection report from our installation engineers. First and foremost, securing a TOTAL CARE contract ensures the best maintenance agreement for your specific requirements.