CHARTER GLOBAL HAVE PRODUCED A GUIDE TO SECURITY RATINGS AND THEIR RELEVANCE.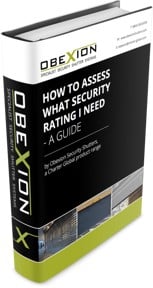 The guide has been created to help organisations determine what Security Rating and what type
of product is needed. The guide has four main components:
An explanation of security standards in the UK
Identifying requirements from different threat scenarios
Products available and how to choose the right on
A 12 point buyer's checklist.
To download your copy, simply complete
the form on the right.